Access information for Forest Live, Dalby Forest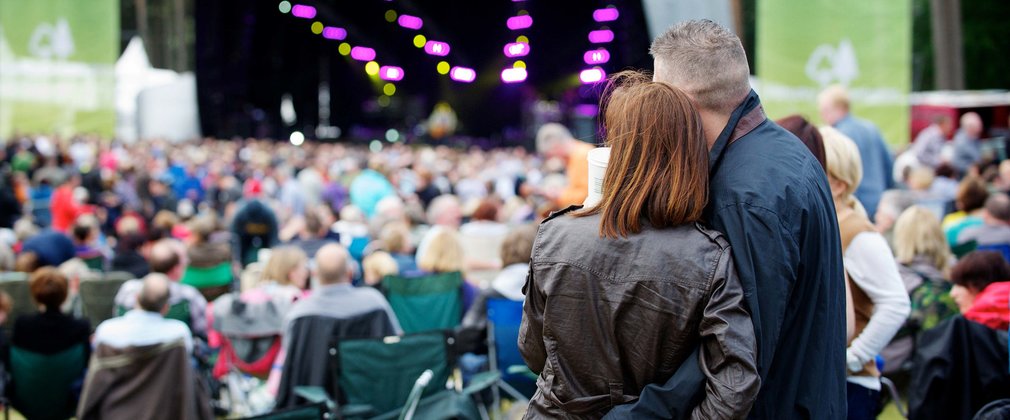 Access information for Forest Live, Dalby
We are committed to providing an excellent standard of accessible facilities to all of our customers who require them, due to a disability or health condition. If you have any questions about our access facilities contact us on 0300 068 0400 or email customerrelations@forestryengland.uk
Parking
Accessible parking is available. Follow signage or advise a steward who will direct you. The car park surface is gravel.
The designated accessible arena entrance is situated 50m from the accessible car park along a grass path. 
Arena
A raised accessible viewing platform is available and situated 200m (approx. 5 minutes walk) from the accessible entrance along a grass path.
The platform is located 100m from the stage. The platform has a non- slip surface and is double level with ramps off the side.
Registered assistance dogs are permitted, but the live sound may disturb the animal. No other dogs are allowed on site.
Lasers and strobe lighting may be used as part of the performance.
Toilets
Accessible toilets are located on the ground to the side of the platform. Additional accessible toilets are located outside the arena near the accessible parking area.
Drop off and Pick up
The main drop off and pick up point is 450 metres (approx. 10 minutes walk) to the arena along crushed stone and short-mown grass paths.
Customers being dropped off who have access needs meaning the main drop off point would be unsuitable should follow signs for the accessible parking area and not the drop off/pickup point to ensure they are dropped off as close to the arena as possible.
Customers who have access needs meaning the main pick up point is unsuitable to be collected from at the end of the night should contact us on 0300 068 0400 to discuss arrangements.