Access information for Forest Live, Westonbirt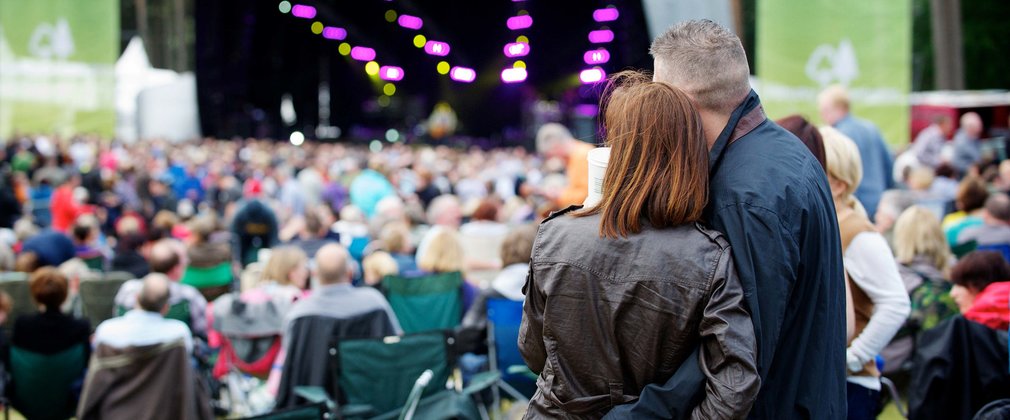 Access information for Forest Live, Westonbirt
We are committed to providing an excellent standard of accessible facilities to all of our customers who require them, due to a disability or health condition. If you have any questions about our access facilities contact us on 0300 068 0400 or email customerrelations@forestryengland.uk
Download a Westonbirt Venue Accessibility Map
Parking
Accessible parking must be pre-booked. Follow event signage to Westonbirt Arboretum and then follow directions to accessible parking or advise a steward who will direct you. The car park surface is grass.
The designated accessible arena entrance is situated up to 120m from the accessible car park along a grass surface.
Arena
Limited wheelchair loan is available. This must be pre-booked. 
A raised Accessible Viewing Platform is provided for customers who are wheelchair users, or who have health conditions or other disabilities where they have to remain seated for long periods of time. This is situated 100m from the accessible entrance on a grass surface. This must be pre-booked. The platform has a non-slip surface and is double level, with ramps leading up to it.
A ground-level, grass Accessible Viewing Area is provided beside the viewing platform for customers who have health conditions or other disabilities and need a less crowded area and access to the accessible toilets. There will not be an unrestricted sight line of the stage in this area, as there will be customers in front of the Ground-level Grass Accessible Viewing Area who are likely to be standing up.  All places in the Ground-level Grass Accessible Viewing Area must be pre-booked. 
Registered assistance dogs are permitted, but the live sound may disturb the animal. No other dogs are allowed on site.
Laser and strobe lighting may be used as part of the performance.
Toilets
Accessible toilets are located on the ground to the side of the platform. Additional accessible toilets are located in the Welcome building 300m from the accessible entrance along a crushed stone surface.
Drop off and Pick up
The main drop off and pick up point is 400m from the arena. The footpath surface is tarmac and crushed stone. 
Customers with an accessibility need, who are arriving by taxi or personal lift, must contact us in advance, so arrangements can be made for drop off and collection.  
Booking Accessible Facilities
Please read our Forest Live Access Statement and then request use of our accessible facilities using our Online Accessibility Booking Form.