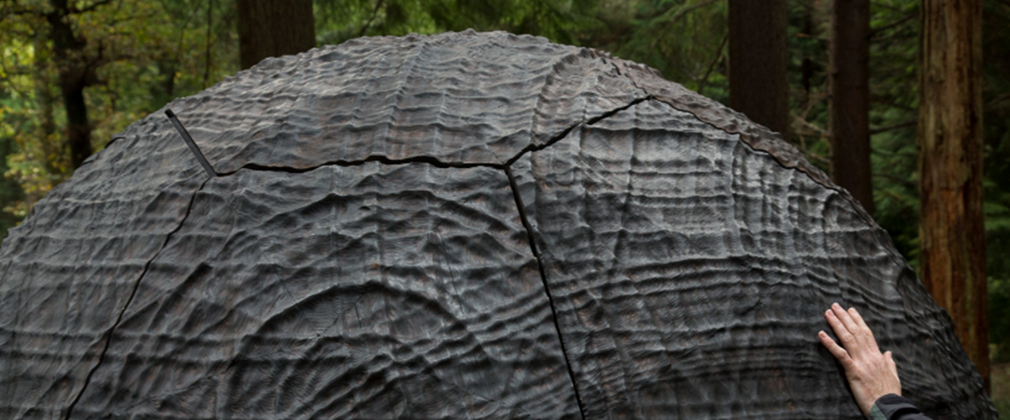 Cosmos
Artist duo Semiconductor unveiled their first ever public sculpture, Cosmos, at Alice Holt Forest in 2014.
Commissioned through the Jerwood Open Forest initiative, it is a significant new artwork and the culmination of more than a year's research and development. Semiconductor collaborated with scientists from Forest Research who are the scientific agency of the Forestry Commission. Semiconductor's work explores the material nature of our world. Through this piece, the artists consider scientific data as a means of understanding the environment, and the relationship between how science represents the physical world and how we experience it.
The spherical piece is based on on one year's worth of measurements of the take up and loss of carbon dioxide from the forest trees, collected from the top of a 28m high flux tower located nearby in Alice Holt Research Forest.
Jerwood Open Forest was launched in 2013 as part of the Jerwood Visual Arts programme by Jerwood Charitable Foundation and Forestry England, with additional support from Arts Council England.
Discover other arts projects across England. 
Useful information
Alice Holt Forest, Bucks Horn Oak, Farnham, GU10 4LS
Cosmos is situated a leisurely 20 minute walk from the visitor centre.