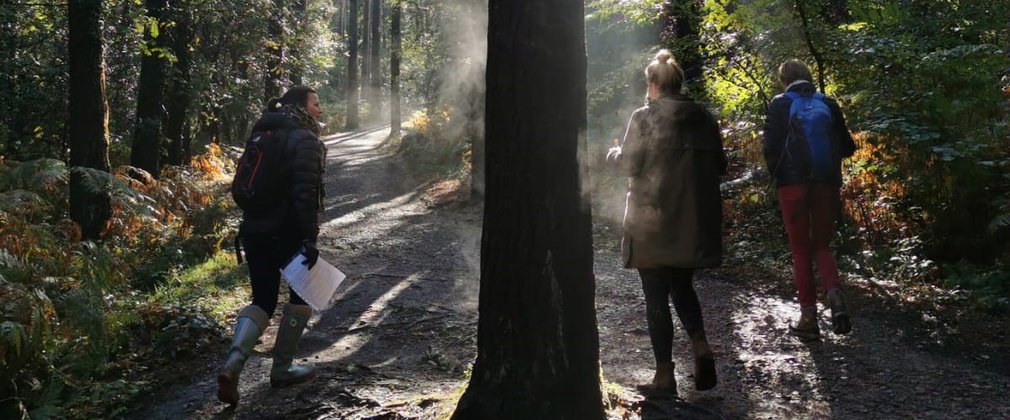 An immersive 1.5hr walk that connects you with nature, yourself and others
Join these gentle and inclusive mid-week walks aimed to restore, uplift and inspire. Exploring different areas of wellbeing, we will stroll the quieter paths of Alice Holt in the company of others. Or choose the walk for parents and carers with pushchairs.
Discover fascinating ways that nature benefits health and wellbeing while experiencing the science behind greater fulfilment in life. You'll reconnect with yourself by contemplating meaningful coaching questions and feel connection, support and togetherness by walking side-by-side. 
Whether you come to meet new people, to walk in the safety of a group or seek quiet time to simply unwind, listen and reflect, these walks will support you in however you choose to be.
Contact sam@samanthaduffin.com for more information and bookings.
Activity information
Alice Holt Forest, Bucks Horn Oak, Farnham, GU10 4LS
Well behaved dogs allowed, parent/carer walks accommodate extended stops.
1.5 hour regular fortnightly walks
Is this activity for you?
When booking please indicate any physical limitations. Please wear suitable clothing and footwear