Forestry England are looking to engage with skilled camping businesses with an appetite for assuming commercial tenancy roles across the portfolio of Forestry England Camping Sites

.
Closing date for tender submissions 8 July 2022, noon
Responsible for the world-leading sustainable management of the nations forests, we are looking for operators who share our values to take-on the operational management of each of our 13 Forestry England Camping sites. 
We want to work with the right operators, to invest in facilities, and sympathetically evolve the camping offer to help realise the potential of our unique woodland campsites, ensuring that the facilities and product align to our audience's demands, sensitive forest locations, and our high standards of woodland experience delivery.
Our campsites are immersed in outstanding forests, with abundant recreation facilities which provide an enviable repertoire of activities for our diverse and growing audience, who range from adventure seeking families, to nature and wildlife enthusiasts.  
Our campsites are all operational in popular tourist destinations and benefit from a proven loyal repeat visitor-base. The sites are split over four geographic areas including Wiltshire, Gloucestershire, Nottinghamshire and The New Forest National Park.
We believe that this is truly a once in a generation opportunity for camping operators to join our network of over 600 organisations 

with commercial roles within the Forests we manage
Become part of our dynamic forest locations and make a real difference to the enjoyment experienced by those who already choose to stay in them each year.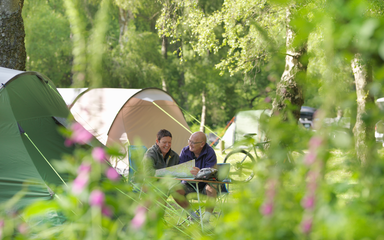 How to apply
To read more about the opportunity, please view the opportunity overview document.
Full details of the opportunity and all associated documents available as part of the tender process, including site specifications, heads of terms and how to apply can be found on the Delta e-procurement platform.
Rural Solutions Ltd is a specialist rural consultancy who have been engaged by Forestry England to provide supplementary resource to assist with the preparation and promotion of the camping operators full tender phase.