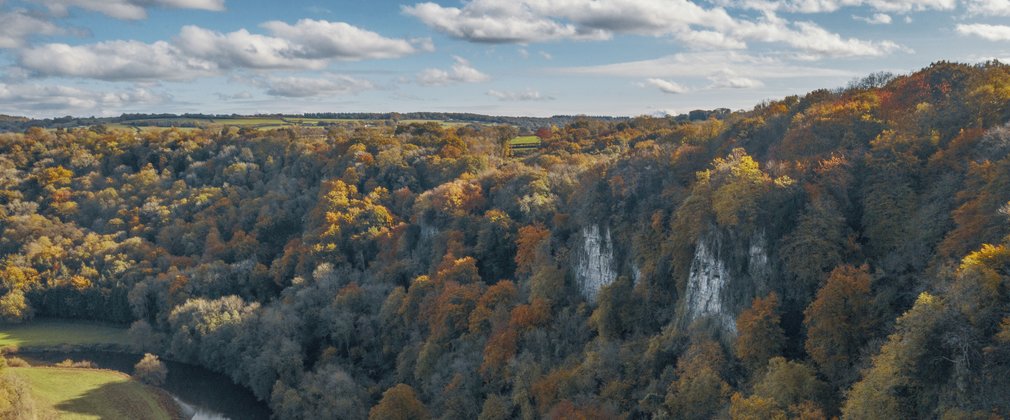 Frequently asked questions
Are your forests open?
Our forests, car parks, toilets and most facilities are open, and we welcome responsible, caring visitors. Our forests provide outdoor spaces to support your wellbeing. 

Remember that our forests are also operational sites where, in places, trees are being harvested for timber or replanted. Stick to marked trails and follow our signs for your safety.
Our forests can be very busy at times, so please plan your visit. If our car parks and facilities become too busy, we may have to close them to help keep our visitors, volunteers and staff safe. Please be prepared to return home and visit another time, or visit another forest.
You must stay at home if you have coronavirus symptoms or are self-isolating.
---
Parking and facilities
Can I book a parking space in advance?
We do not have a booking system for parking spaces, however you can pre-pay for parking at some sites. Please check our website and plan accordingly – our forests are quieter at the beginning and end of each day. You must park legally, safely and considerately - using only designated parking areas. Keep highways and gateways clear and leave plenty of room for other road users to pass.
Please check what is available onsite before you arrive.
Why is the car park temporarily closed?   
If car parks or facilities become crowded, we may need to close them without notice to help keep visitors and staff safe.  Please be prepared to return home and visit another time. Do not park illegally instead, for example on verges, or block entrances or exits.
Will there be adequate hand washing facilities?   
Although most of our toilets at our larger sites are open, there are some sites without toilets. Out in the wider forest there are no hand washing facilities, so it's a good idea to bring your own hand sanitiser.   
Will payment be cashless?   
Where possible we are operating cashless payment. The best option to avoid having to use car park machines is to  buy membership online  and print your car park pass before you leave home. By buying membership you are also supporting  your forest as your money goes back in to looking after the forest and everything in it.     
Where we can, we are cleaning our car park machines, but you must come prepared to wash your hands if facilities are available and/or bring your own hand sanitiser. 
Will there be rangers on site to help me?   
We have ranger stations, visitor centres and information points at many of our sites. Please check our forest information pages  before travelling to see what's available.
How can I visit Westonbirt, The National Arboretum?

 
To visit Westonbirt you must book a ticket in advance. This includes members of the Friends of Westonbirt Arboretum - although you will not have to pay for the ticket.
---
Food and drink onsite
Are onsite cafes and food outlets open?
Our cafes, restaurants and food outlets are open.  Seating and picnic benches in the wider forest are also available for you to use.  Please check the individual forest web pages for full details of facilities at the forest you want to visit and check opening times before visiting.
Can I bring a picnic?
Yes. You may picnic in our forests.
Can I book an onsite barbecue or bring my own  barbecue?
To prevent forest fires and reduce waste, please do not bring any barbecues into our forests. You are welcome to hire our bookable barbecues if they are available near you.  Find out what's available here.
---
Events and permissions
Will Forest Live events still take place in the summer?
Our Forest Live concerts will be back in June 2022, with some exciting new features and everything you need for a great night out in a spectacular forest venue. We look forward to welcoming audiences and some amazing artists back to our forests in 2022.
Visit our website for the concert dates and full information.
Have events and activities restarted in your forests?
Events and activities are welcome to restart in line with government guidance, staff and site capacity.  During the summer months, local site teams will balance site capacity demands with their ability to host events.  Our website will show what's on and where for each forest location.
---



Activities onsite
Are children's play areas and trails open?
Yes, children's play areas and trails are open.
Is Go Ape running activities?
Go Ape locations in our forests are open. Pre-booking is essential.  More information is available on the Go Ape website.
Are the Gruffalo Spotters trails open?
Gruffalo Spotters trails are open across England. Find out more on our Gruffalo Spotters website page.
---
School and group visits
Can I bring my school group to the forest?
All schools or groups will need to book in advance, before visiting the forest. This applies whether the group is guided or self-guided. Schools or groups that haven't booked may be turned away. Our sites are busy and access to car parks, play equipment or recreational areas may be reduced. Please check your local forest site for more information before planning your visit.
Please note: Parking is not guaranteed, and we may close our sites at short notice if they are full.
---
Riding your bike or horse
Can I ride my bike or horse in the nation's forests?
We welcome responsible mountain bikers and riders.  Let someone know where you are going and wear appropriate protective equipment such as a helmet or a high visibility vest. 
Read British Cycling guidance and The British Horse Society guidance on coronavirus for riders.
Are bike parks open?  
Yes. Bike parks are open.
---
Short breaks and holidays
Are the campsites and cabins in your forests open?
Camping in the Forest campsites and Forest Holidays locations are open for bookings. More information about booking is on their websites.
---
Membership
How can I become a member?
Start your visit quicker and help support your local forest by becoming a member. Our valued members' support is vital, and along with our car parking income, goes back into creating beautiful forests for people to enjoy and homes for wildlife. Buy online and visit us the same day.