Our forests will remain open for outdoor recreation and exercise. For our coronavirus guidance please follow this link
-
view now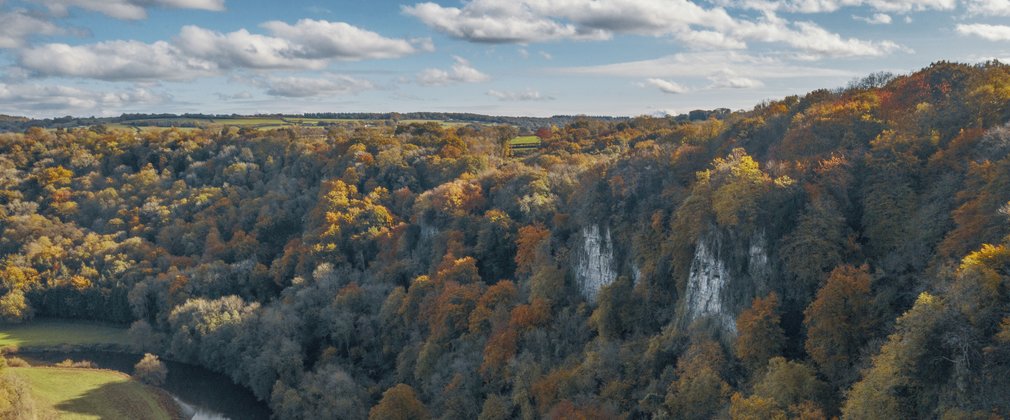 Frequently asked questions 
Are the forests open during the second lockdown?

 
The nation's forests, car parks and essential facilities are open to you for outdoor recreation and exercise and this should be done locally.  Toilets and play areas which can be open safely, will be. Other facilities may  be providing limited services, such as cafes which will only be providing takeaways.  Please check what is open before you arrive. 
Keep yourself, our staff and other visitors safe by only coming with the people you live with, people from your support bubble, or by only meeting one person from another household, and follow social distancing guidelines.  
This is a challenging time for everyone, and we will do all we can to keep our forests and facilities available for local outdoor recreation and exercise while keeping our staff and volunteers safe and supporting our partners and onsite businesses.  



Can I book a parking space in advance?
We do not have a booking system for parking spaces. Please plan accordingly – our forests are quieter at the beginning and end of each day. Be prepared to go elsewhere if the car park is full. Government advice is to reduce the number of journeys you make and time or exercise outdoors should be done locally.
 
Why are some of the facilities closed?
Keeping you and our staff safe is our top priority. Our onsite facilities are open where possible and only when it is safe. Please check our forest pages before travelling to see what's available where you are planning to visit. 
 
Will there be adequate hand washing facilities?   
Although most of our toilets at our larger sites are open, there are some sites without toilets. Out in the wider forest there are no hand washing facilities, so it's a good idea to bring your own hand sanitiser.   
 
Why was the car park temporarily closed?   
Where we can, we are monitoring how many people are visiting and we may need to close some car parks or facilities without notice, to help maintain social distancing. 
 
How far can I travel to visit one of the nation's forests?
The new national restrictions say the single most important action we can all take to fight coronavirus is to stay at home, to protect the NHS and save lives. When we reduce our day-to-day contact with other people, we reduce the spread of the infection.
Whilst exercising outdoors during the national restrictions, please plan to do this locally wherever possible and consider protecting our staff and local communities by not visiting places far away from your own home . You're welcome to visit the nation's forests, but please consider your travel plan carefully and look to reduce the number of journeys and how far you and your family are travelling.
 
People aren't social distancing – what can I do?   
We are working hard to help people with social distancing. We have signs on site asking people to follow the rules. Where there are issues and people are not following this, we will consider support from the police.   
It is everyone's individual responsibility to keep each other safe and, follow the law and Government advice. Please do what you can to help yourself and others to feel safe. 
 
Will payment be cashless?   
Where possible we are operating cashless payment. The best option to avoid having to use car park machines is to buy membership online and print your car park pass before you leave home. By buying membership you are also supporting your forest as your money goes back in to looking after the forest and everything in it.     
Where we can we are cleaning our car park machines but you must come prepared to wash your hands if facilities are available and/or bring your own hand sanitiser. 
 
Will I be able to buy my real Christmas tree from Forestry England this year?
Government has said that business selling real Christmas trees can open during the current coronavirus restrictions. This means you can support the nation's forests by purchasing your high quality, sustainably grown British Christmas tree from one of our sites. Please check local opening days and times before visiting.
 
Will there be rangers on site to help me?   
To protect our staff and visitors and support safe social distancing, some of our visitor centres, information points and ranger stations may be closed. Where we have staff on site their focus will be on managing site safety. Please check our forest information pages before travelling to see what's available. 
 
How can I visit Westonbirt, The National Arboretum?

 
In order to keep visitors, volunteers, staff and the local community safe, the number of people who can visit Westonbirt, The National Arboretum at one time has been limited. 
To visit you must book a ticket in advance. This includes members of the Friends of Westonbirt Arboretum - although they will not have to pay for the ticket.   
You can book your tickets  now.   
 
Can I ride my bike or horse

 

in the nation's forests?

 
We welcome responsible mountain bikers and riders. Only come with the people you live with, your support bubble, or meet one person from another household. We have closed bike parks under the new restrictions. 
 This is a time for calm recreation, not for challenging yourself. It is important to avoid injury and reduce the pressure on our staff and the emergency services. Please follow the guidance on social distancing and stop and wait for people to pass if necessary. Our trails need to be safety-checked so please accept that some bike trails may be closed or altered, and follow any temporary signs.  
 Let someone know where you are going and wear appropriate protective equipment such as a helmet. With our health and emergency services under such intense pressure please only ride routes you know well and that are well within your ability level.  
 Read British Cycling guidance and The British Horse Society guidance on coronavirus for riders    
 
Is Go Ape still running activities?

 
All Go Ape sites at our forests in England will temporarily close from Thursday 5 November until after Wednesday 2 December.  
 
What should I do if I have tickets booked for a Christmas lights event at Westonbirt Arboretum or Bedgebury Pinetum during the lockdown period?  
The Christmas lights events will not be able to go ahead until after 2 December and the new restrictions are lifted. If you have not been contacted already, please use your booking contact to find out what you need to do next if you have booked tickets on or before 2 December.