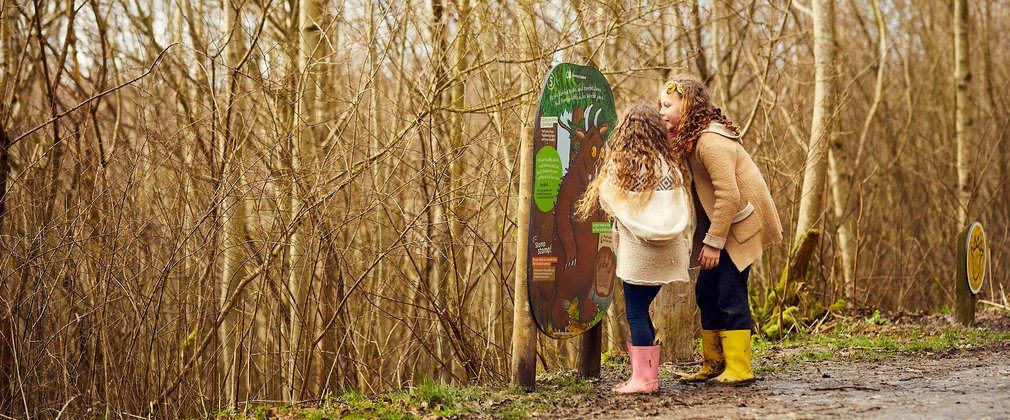 Frequently asked questions 
How are you enforcing social distancing on the trails?
When visiting our sites with friends and family who you do not live with, you must not meet in a group of more than six (unless exceptions apply). 
It is everyone's individual responsibility to, wherever possible, adopt the principles for staying safe outside your home. Please do what you can to help yourself and others to feel safe.
Our trails are self-led and you can follow the trails at your own pace. There will be signage along the trail to encourage social distancing between groups and we ask that you try not to congregate. We will monitor visitor numbers closely and sites may close if they are becoming too busy. 
We are also asking visitors to consider coming back another time if they arrive at a forest and find it to be busy. We strongly advise that people visit our website before they travel to check the situation at that forest before they visit. 
Is it safe for children to touch the activity panels? 
The nation's forests are great places to be outdoors in the fresh air and we want to provide engaging activities for families to enjoy together. It is possible to enjoy the Gruffalo Spotters trail without touching the panels if visitors prefer to do this and there are still interactive opportunities that come from using the app. 
We are asking those who do interact with the panels to act responsibly and practice good hand hygiene by washing their hands before starting and as soon as possible when they've finished the trail. And to avoid touching their faces. Visitors may want to bring their own hand sanitiser with them for use along the trail. 
Will there be hand sanitiser provided?
It is not possible for us to provide handwashing or sanitising facilities out in the wider forest but there are hand washing facilities at our main visitor centre to use before and after completing the trail. 
Can I pay for the Gruffalo Spotters activity pack in cash?
To keep visitors and our staff safe we are asking that people make contactless payments when buying their activity packs and stick to social distancing guidelines when paying. 
Please remember to bring a face covering in case you have to wear one indoors or during your activity pack purchase.
How often are you cleaning the panels?
We have followed government guidance in risk assessing our Gruffalo Spotters trail offer and put in place measures deemed appropriate to our situation.
Please remember to wash your hands before you start the trail, and bring hand sanitiser to use while out in the forest. Trail points will be cleaned regularly, but this won't be possible after every use, so please come prepared to use hand sanitiser before and after using the trail touchpoints and avoid touching your face or mouth unless your hands are clean.
For more information on how we are managing our forests during the pandemic: