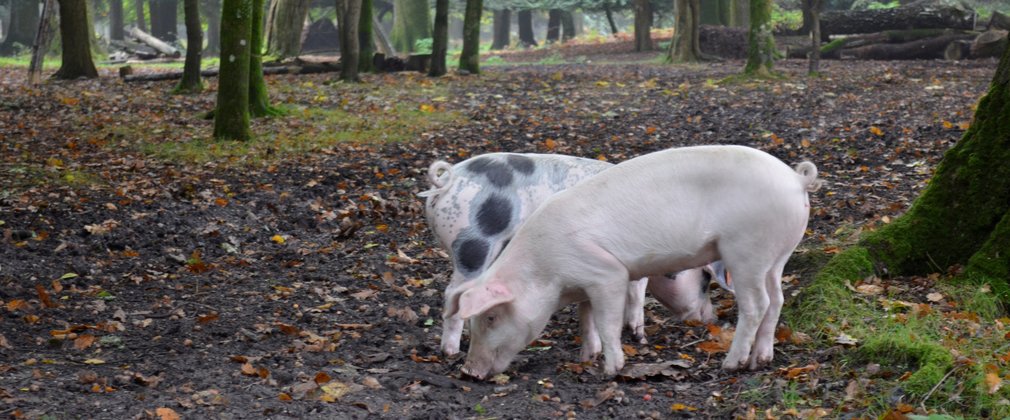 Pannage
Updated 6th September 2021
Pannage is an ancient practice that is still used today by New Forest Commoners, who turn out their pigs into the Forest during the season.  The pannage season, usually between September to December, lasts around 60 days. This year's season will run between 13 September to 14 November.
Acorns
Pigs do a vital job of eating many of the acorns that fall at this time of year. Green acorns are tasty for them, but poisonous for the ponies and cattle that roam the area freely.
Visitor information
Although the piglets may look cute, their mothers won't be happy if you get too close and we ask visitors to keep their distance. Under no circumstances should people try to stroke them or give them food.
Keep your distance from the pigs

Please do not try to stroke or pet the pigs

Please do not feed the pigs
Swine fever
A few hundred pigs trot around the New Forest each autumn, hoovering up the acorns - It's vital that people don't feed the pigs or drop human food. There is a risk of African Swine Fever reaching the UK and it can be spread to pigs in infected meat.