The benefits of staying active
Updated 15th May 2019
Keeping active is one of the simplest and most rewarding ways we can improve our physical and mental wellbeing as we grow older. Keeping active not only allows us to keep our independence and to feel more energetic, it also bestows a whole host of mental and physical benefits.
1. Practice hobbies, stay busy and make concrete friendships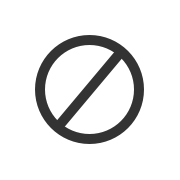 Hobbies add pleasure and variability to our lives. The skills we have developed and honed over our lives are a valuable way to stay sharp and to develop depth of character.
Whether it be gardening, fishing, or playing the piano, we all have our favourite hobbies, but it's important to keep trying new things and developing old skills. Find a pair of binoculars and plan a wildlife-spotting walk through the woods. The forests are often a lot quieter on weekdays, so you're far more likely to spot some of the more elusive species.
There are often events run by the local Forestry Commission teams – these range from learning to forage for food, to Nordic walking classes. Events like these offer us a brilliant opportunity to meet other like-minded people and build quality friendships. 
If you'd rather not join an event, why not try hiring a bicycle at one of Forestry Commission England's woods or forests? Bikes offer a peaceful way to enjoy the smooth forest paths and stay active, and are a low-impact form of exercise.
2. Look and feel strong, confident, and healthy
When we exercise regularly, our bodies can change appearance quite rapidly. Of course, staying active isn't all about improving how we look, but it's hard to dispute that when our bodies look and feel healthy, we become more confident and content.
Simple improvements such as increasing our flexibility, or pinching a couple of centimetres off the waistline, can lead to a whole new lease of positivity and often make day to day tasks feel less physically demanding.
3. Keep health issues at bay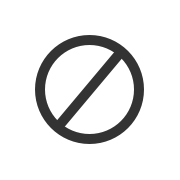 Taking care of our bodies can sometimes be a challenge, but it is incredibly rewarding.
The NHS reports that people who are active have a lower risk of heart disease, strokes, type 2 diabetes, some cancers, depression, and dementia.
A lively lifestyle also helps to stimulate a healthy appetite, strengthen our muscles and bones (reducing the risk of falls and fractures) and ease day to day discomforts.
Mind commissioned two studies carried out by the University of Essex in 2007, which found that participating in green exercise activities provides substantial benefits for mental health and wellbeing.
They found that 90% of people who took part in Mind green exercise activities (gardening, walking and outdoor exercise) said that the combination of nature and exercise is most important in determining how they feel, and 94% said that green exercise activities had benefited their mental health. 
It's crucial that we do everything within our control to keep health issues at bay, and luckily by staying active we are able to considerably improve our physical and mental health. It's that simple.
Getting active in the forests is a safe and rewarding experience. Many of Forestry Commission England's woods and forests have accessible networks of walking and cycling routes, as well as great bike hire opportunities (and some lovely places to stop for a cup of tea).
We're proud to be staying active, are you?