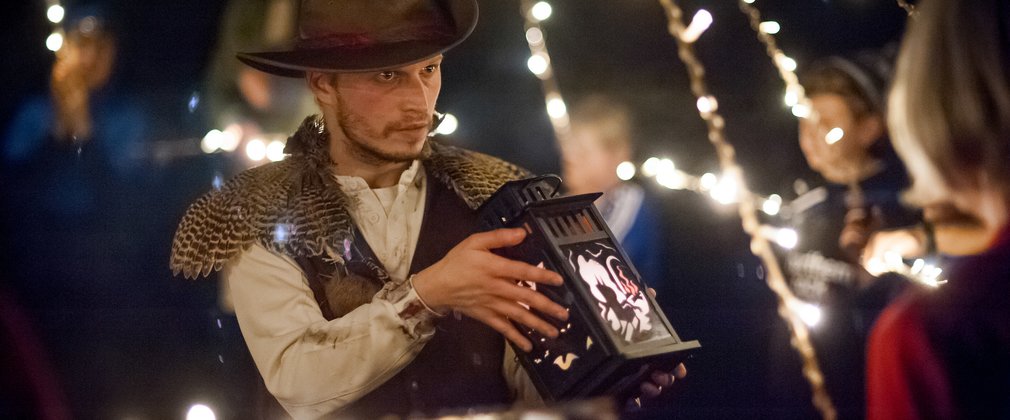 Burn the Curtain, The Company of Wolves, 2015 to 2016
Updated 29th May 2019
Project background 
In a tiny village on the edge of the mountains, a young girl puts on her red shoes and cloak, and heads into the forest alone, watched by unseen eyes. As the shadows lengthen, she begins to run…
Burn the Curtain's imaginative retelling of Angela Carter's dark and mysterious tale, The Company of Wolves, was a promenade theatre experience for runners and walkers. 
Performances
Haldon Forest – 28, 29, 30 May 2015
Delamere Forest – 5,6,7 May 2016
Bedgebury Pinetum – 27, 28, 29 October 2016
Partners
The Company of Wolves was developed by Burn the Curtain and toured in partnership with Forestry England through the Forest Art Works programme, with support from Arts Council England.
To find out more about Burn the Curtain, follow the link below.