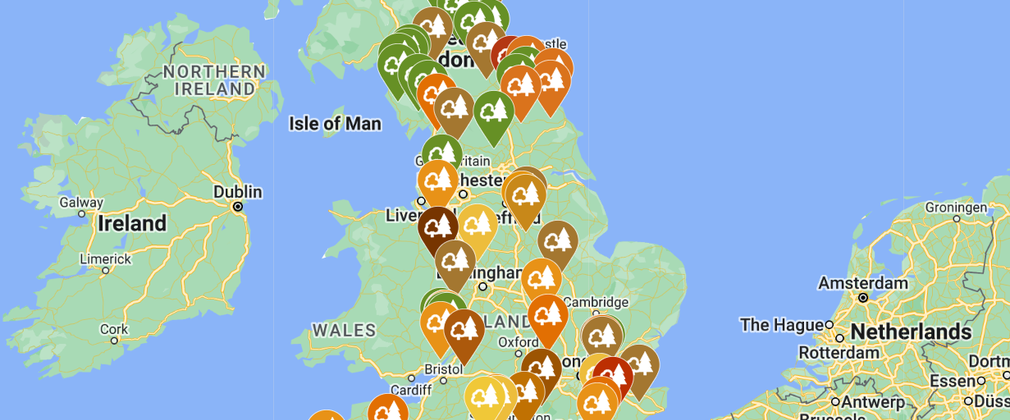 This year we followed the changing colours of autumn in a selection of the nation's forests
We created an autumn colour map, a dynamic window on how autumn colours were changing across the country. 
Our local teams kept their eye on autumn leaves in their area and entered the data from the ground creating a live countrywide map of autumn colour.
Come back in Autumn 2023 to follow the changing season.