Rhonda's MTB Guides at Bedgebury Pinetum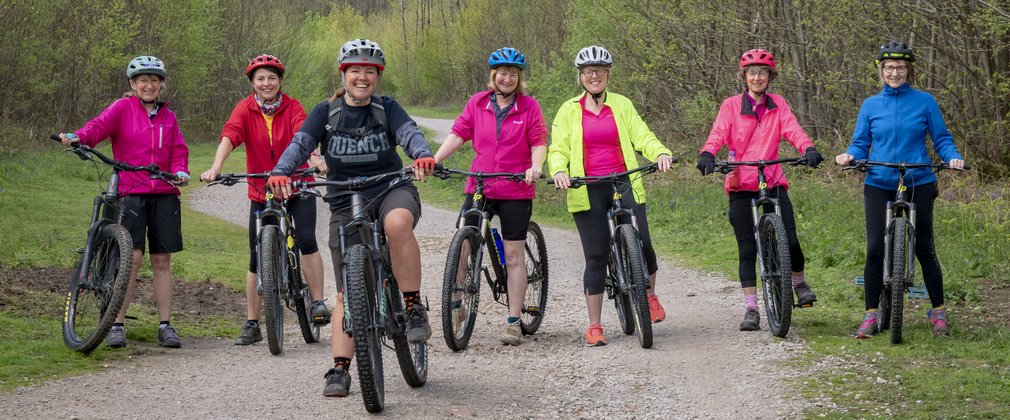 Pedal it out with Rhonda's MTB Guides
Join qualified leader, Rhonda every week for an exhilarating mountain bike ride using Bedgebury's beautiful forest trails - a perfect way to challenge yourself, connect with nature and meet fellow riders. 
Every Tuesday 
9.30am - Women on Wheels
This ride is for you if you have done some biking and would like to join our regular seasoned ladies for a ride and a breath of fresh air. They're a very social bunch and love a chat on the way round and often meet for a coffee after. We usually cover between 5 and 7 miles. 
£6 per session (£5 if booked in a block) 
11am - Bedgebury Beginners
If you can ride a bike but want to have a go at off road riding or brush up on some basic mountain biking skills and tips then this is the class for you! A gentle ride around the forest learning different techniques to make your riding fun. 
£10 per session
1pm  - Forest Fitness
A 2-hour session taking in lots of the red singletrack MTB trails and having some fun! Covering about 10 miles so some biking fitness is required. 
£12 per session 
Activity infomation
Bedgebury National Pinetum and Forest, Lady Oak Lane, Goudhurst, TN17 2SJ
Pricing available during booking, variable depending on activity and session
Tuesday - 9.30am, 11am and 1pm