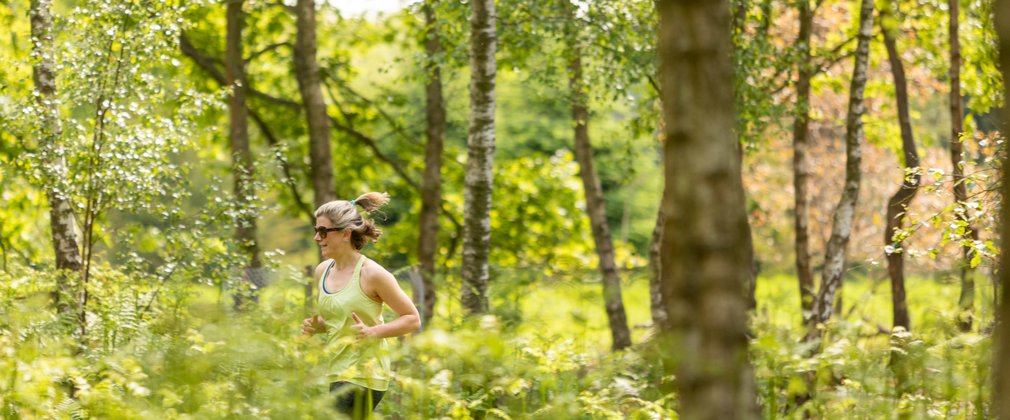 Get active any day
Each week Bedgebury hosts a range of different activities. Relaxing and rejuvenating sessions give beginners a helping hand and offer guidance and coaching for those with more experience; simply take your pick.
Activity leaders

Need to know

Bedgebury Forest Runners

Bedgebury Forest Runners are a friendly and non-competitive running based fitness group for all levels of runner. Improve your fitness while exploring the stunning National Pinetum and forest. 

Visit bedgeburyforestrunners.com for more information and to book your place.

Walkers2Runners

Walkers2Runners is a friendly no-pressure recreational group aimed at anyone who wants to enjoy exercising in the great outdoors. Rachel leads two grades of sessions at Bedgebury (Jogfit and Runfit) with the simple aim to inspire a love of running related fitness. 

Visit walkers2runners.co.uk for more information and to book your place.

Pilates in the Pinetum

Join Amanda in the unique outdoor setting of the National Pinetum to develop your core strength, coordination, control, and balance.  Pilates works to reshape the body, improving postural alignment and establishing functional and graceful movement patterns for all ages and fitness levels. 

Visit flimwellpilates.co.uk for more information and to book your place.

Lisa Whitehouse Forest Yoga

Join Lisa for a yoga class with a difference. Set outside in the unique and peaceful National Pinetum, Lisa's friendly yoga class works to improve your overall wellbeing, develop your flexibility and strength, and reduce stress.

Visit lisawhitehouse.co.uk for more information and to book your place.
Activities information
Bedgebury National Pinetum and Forest, Lady Oak Lane, Goudhurst, TN17 2SJ
Standard Bedgebury admission applies
Some activities are scheduled in the 8am-11am £3 per vehicle admission any day. Or join the Friends of Bedgebury Pinetum as a member.
Take a look at Facilities and access on this website for more details.
Most activities are designed for a wide age range, contact providers for more details.