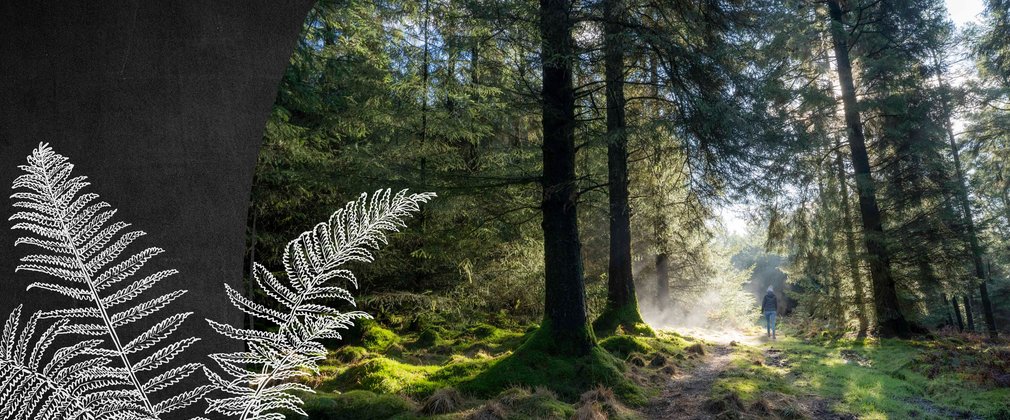 Experience the wellbeing benefits of nature at Bedgebury
Spending time amongst the trees and really noticing nature is scientifically proven to boost our mental and physical health. Take some time for you and try our new wellbeing trail at Bedgebury, a mindful walk through the forest that invites you to really relax.
Panels along the trail will prompt you to stop, notice and connect with the wellbeing benefits of the forest environment.
Tell us about your experience
We'd love to hear how your experience was after you've completed the trail, so please do complete our survey – this will help us to shape our wellbeing offer for other visitors too. 
About the route
Download the Forest Walking Trail map and route descriptions, follow the short loop at 2.6 miles or choose the full 5.5 miles, which takes around 2 and a quarter hours.
To start the trail follow the directions 1 - 3 and then instead of turning right amongst the redwoods turn left, walk to the end of the pines on the right to the first grass track on the right opposite the bench. Follow this grass track downhill, through a gate and rejoin the map route descriptions at point 4 for details from the bottom of the hill at pt.16. This alternative start is shown with a blue line on the map.
Trail information
Bedgebury National Pinetum and Forest, Lady Oak Lane, Goudhurst, TN17 2SJ
2.6 miles (short loop) or 5.5 miles (long loop)
The trail is accessible but hilly, with a mixture of forest roads and a couple of grass or gravel tracks.