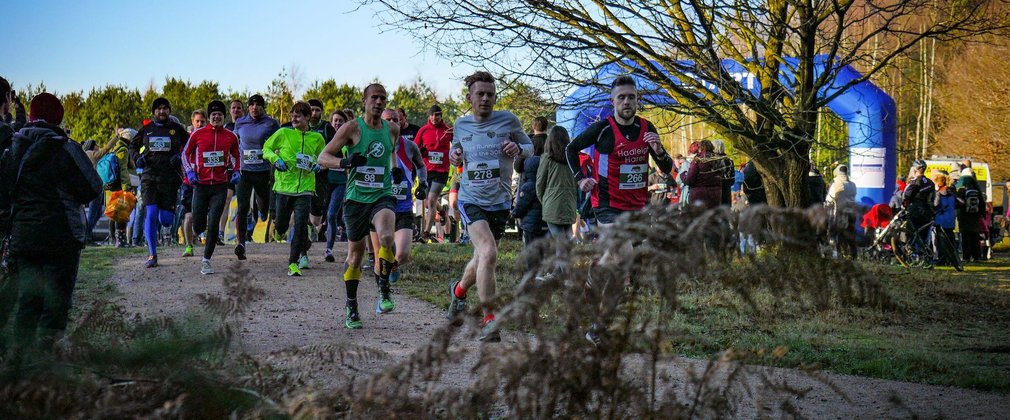 For many of us, a new year means new fitness goals. So whether you're a seasoned trail runner or working towards your first 5k in 2020, England's forests are some of the most picture perfect training grounds out there. In the forest, you can get into the swing of things with no crowds. Just you and the open trails... and maybe a canine companion!
Satisfy your sense of adventure and take a fresh approach to exercise this year with these forest running events. With a roster of great races, from Canicross to Adventure Trails, there's something for everyone. If you're in it for the ultimate forest experience, make a weekend of it by staying at one of Forest Holidays' beautiful woodland cabins.
Cannock Chase 5 & 10 Miler
Cannock Chase Forest - Sunday 9 February
Following a sell-out debut in 2019, come and join us for this great 10 Mile race using the undulating forest paths and trails in and around Cannock Chase Forest.
The event is open to runners of all abilities, and is perfect for spring marathon training. If the 10 mile doesn't quite suit, there's also a 5 mile option.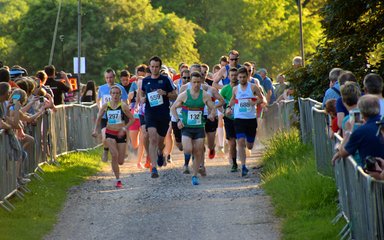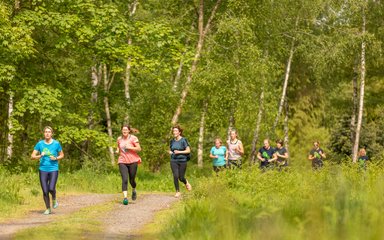 The Bedgebury Forest Spring 10k
Bedgebury National Pinetum & Forest - Sunday 22 March
This brand new single loop 10k race within the beautiful surroundings of Bedgebury National Pinetum and Forest is open to runners of all abilities, from novices to experienced athletes.
Spring Canicross 10k and 5k
Bedgebury National Pinetum & Forest - Saturday 16 May
Join us for the return of this event for the South East Canicross Calendar, with its picturesque forest trails. This event has sold out every year since it's inception in 2017, so book your place before it's too late!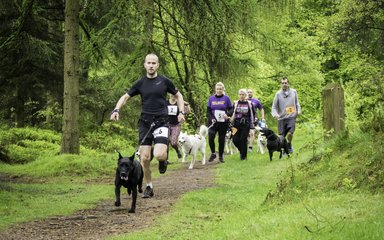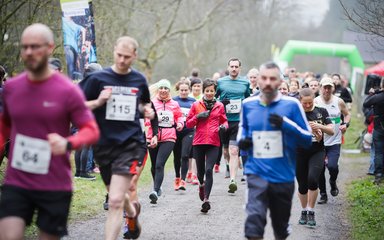 Hamsterley Forest Half Marathon (10k)
Hamsterley Forest - Saturday 18 July
Take in some of the greatest views Hamsterley Forest has to offer on this exciting half marathon. You'll get to see parts of the forest that the general public haven't seen before. This race is the perfect summer event for anyone looking for a rewarding Half Marathon run
10k Moon Runner
Hamsterley Forest - Saturday 28 November
Sharpen your senses by competing in the Moon Runner series. In these races, you'll be running at night in beautiful locations illuminated by the moon and stars. These events are suitable for trail running and head torch novices, but are also challenging enough for more experienced runners.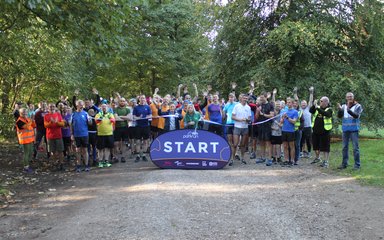 parkrun
Nationwide - Every weekend
Kick start your weekend with a parkrun to get the whole family outdoors and having fun together. parkrun's weekly 5km timed runs are open to everyone, free, and safe and easy to take part in.
We currently have parkrun or junior parkrun events across 21 of the nation's beautiful forests every weekend.
Full forest running event listings for 2020