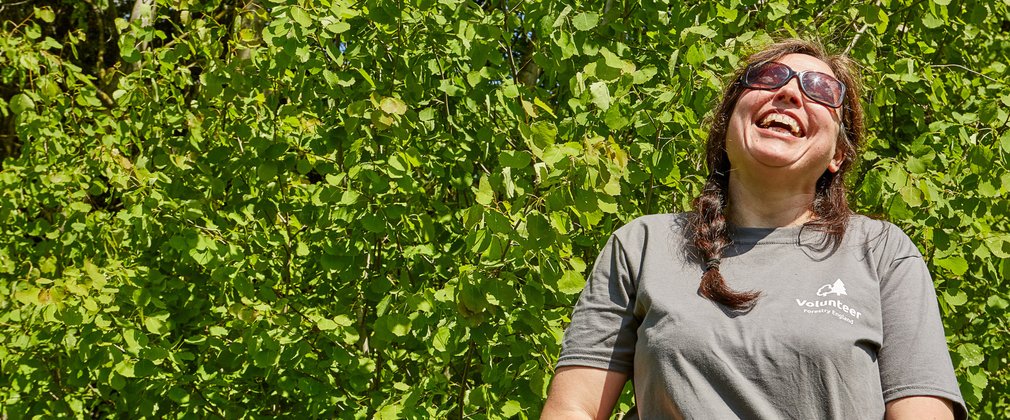 This National Volunteer Week, we would like to say a massive Thank You to all the amazing, dedicated and passionate volunteers who are key to all we do here at Forestry England.  We are working hard to welcome you all back as staff resource allows.
We are thankful that:
38,000+ volunteer engagements have supported the nation's forest in the past two years 
£2.2 million in support is provided by volunteers
400+ partner organisations help support volunteer activity across the nation's forests.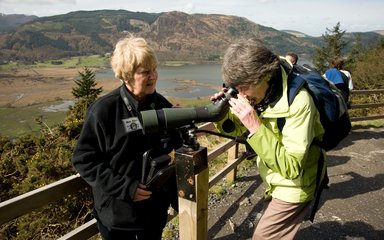 Case study - The Osprey Project
The Lake District Osprey Project is a fantastic example of partnership working between organisations, staff and volunteers. After years of hard work, determination and environmental improvements from everyone involved, 2001 saw the first breeding pair of Ospreys for 150 years. There are now 20 breeding pairs, and each year 'Osprey Watch' comes together with an army of volunteers to record news on the birds' migration, clutch sizes, hatchings and fledglings.
Our committed volunteers work with staff to protect the nest site day and night for the preservation and expansion of Osprey populations for generations to come
Jane's story: Feeling connected to the seasons
"Unlike many other volunteering roles where you can feel on the edges of an organisation, this role puts you right at the centre."
"Spending days outside, in the fresh air with others who are committed to this beautiful landscape gives me a huge amount of job satisfaction."
"I love working in tandem with the seasons. In spring I might be out on patrol checking signage, information points, or cycle routes. In the summer months I spend a lot of time meeting the public at our visitor information cabin or taking part in guided nature walks.Then in the autumn, the forest puts on an amazing show of colour."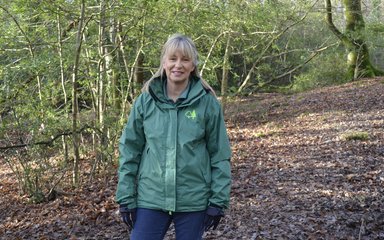 Our volunteers - Meet nature enthusiast Graham
"Volunteering is important to me because it helps me explore my own connection with the environment and woodlands and explore that connection with other people."

"Working with other volunteers, I think it's just a great change from a working day or a working week."

"You don't need any knowledge or previous experience to volunteer in the woodlands...all you need is enthusiasm."
Be a part of it - what could you bring?
Enjoy the outdoors, learn new skills, meet new people and be part of the Forestry England team. 
There are 350 different volunteer roles and projects across England's woods and forests. What could you bring?