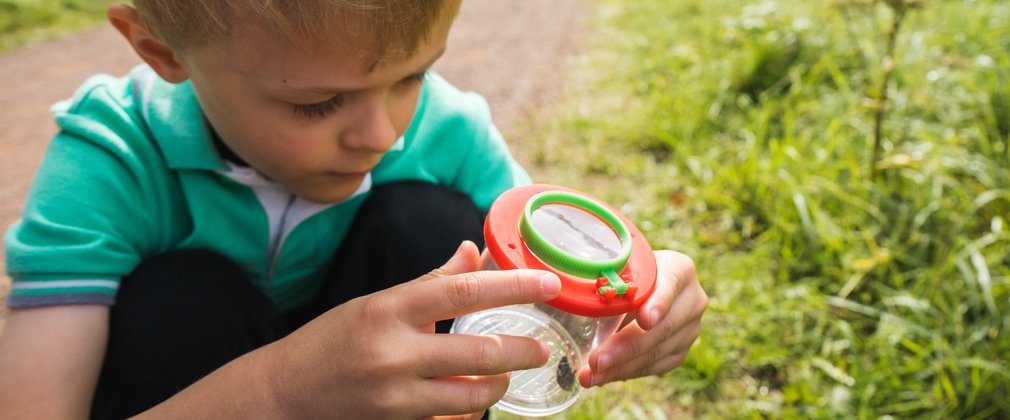 This post is written by Dr Andrew Stringer, Head of Environment and Forest Planning at Forestry England.
From the eerie buzzing spider to spectacular purple emperor butterflies, our forests are home to an abundance of wildlife, including some of our most interesting animals and plants.
For 100 years, we have been planting and looking after the nation's forests. Today, the wildlife in these forests needs our help more than ever before.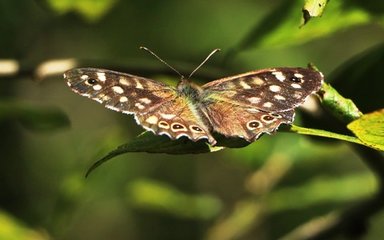 A year to remember - The Big Forest Find
Our centenary year in 2019 was an exciting year in our forests.
As part of our centenary celebrations, we launched the Big Forest Find - the largest ever survey of England's forest wildlife. It took place in forests across the country, with ecologists and rangers leading visitors and volunteers on a journey of discovery through the nation's forests.
We were delighted to welcome so many avid wildlife enthusiasts for a combination of expert-led events and independent explorations into the forest. To receive close to 17,000 observations in the first year of a project like this is fantastic, and demonstrates a widespread interest in helping to nurture our forest biodiversity.
From dawn chorus birdsong walks to night safaris, and pond dipping to bug hunting, there was no shortage of activities to bring in the results. Overall, we charted more than 50 priority species, which are identified as being the most at risk in the UK.
The Big Forest Find has been an extremely useful tool. As climate change pushes wildlife to explore territories further north, it's essential to continue gathering as much information as possible about how different species are faring. This will help us take the necessary measures to support the species that call our forests home.
 In Dalby Forest, volunteers discovered Sarcophaga rosellei, a type of flesh fly that hasn't been seen in Yorkshire for over five years.
In Viridor Wood, near Wigan, 37 different bird species were identified at an event in just over an hour.
Near Cornwall's Cardinham Woods, a small group of visitors were thrilled to spot the blue ground beetle.This beetle is one of the UK's rarest, only being found on a handful of sites in the South West and Wales.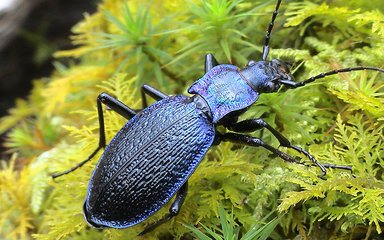 We did it together
We are lucky to have a team of passionate, dedicated ecologists working in every corner of the country. But even then, we can't do this alone.
A great responsibility rests on our shoulders. There are roles for our partners, supporters and visitors to play in helping us achieve our ambitions.
We worked with 154 volunteers and over 60 partners to make the Big Forest Find happen. Without valuable input from local moth experts and bat groups, and national organisations like the RSPB, Butterfly Conservation and the Wildlife Trusts, the Big Forest Find wouldn't have been nearly so impactful.
Together, we can create bigger, wildlife-rich forests for generations to come. It is vital we continue to work closely with partners and other landowners to ensure wildlife corridors continue beyond our borders.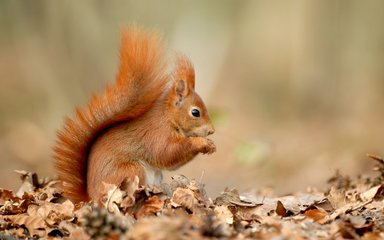 The next 100 years
As we stand at the dawn of a new decade, and for Forestry England, at the dawn of a new century, there can be little doubt UK wildlife is facing an uphill battle.
But there is also cause for optimism with a wealth of landscape-scale projects, measures to tackle pollution, an increase in nature-friendly farming, species reintroductions and habitat restoration programmes.
More people are playing their part than ever before. There has been a 40 percent increase in volunteering since 2000 with young people flying the flag for the natural world.
We will harness that enthusiasm, and do everything we can to keep our forests healthy and full of life for the next 100 years.
Author: Andrew Stringer is Head of Environment and Forest Planning at Forestry England. He is interested in sharing the wonders of forest wildlife with as many people as possible, while also ensuring that quality scientific research is successfully applied to conservation management and practice.