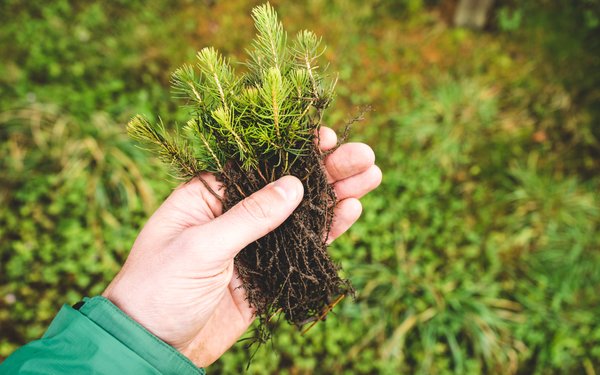 Out in the forest, all year round, there's a team of people who help make your Christmas magical. They're your Christmas tree team and they're 100% committed to growing your perfect Christmas tree.
Forestry England Christmas trees start their life as a small seed, grown here in the UK. Your expert team carefully plant the seedlings, one by one in the forest, giving them enough room to flourish and grow.
As your tree grows, the team nurture it regularly throughout the year to make sure it's staying strong and healthy.
Keep an eye out on your forest walks mid-year and you may even catch a glimpse of your next real Christmas tree.
Being grown right here in the UK, your Christmas tree isn't averse to a bit of wind or rain!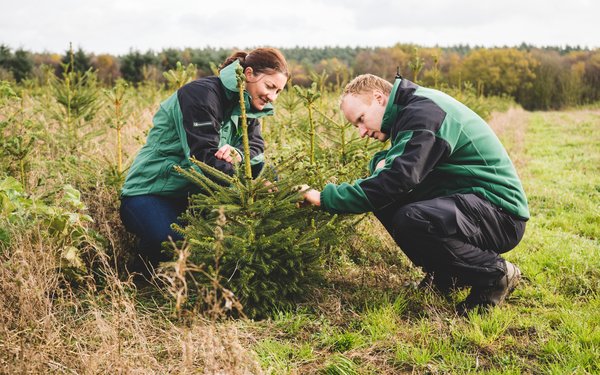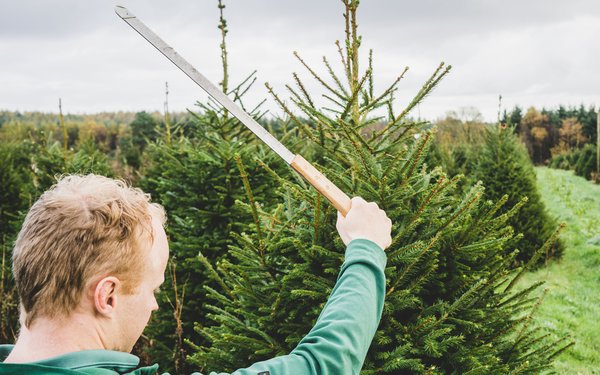 When your tree reaches a good size, our team of experts will tidy it up to ensure a good shape and fullness.
It will be expertly pruned, removing any shoots and branches which give your tree an awkward shape, and give the tree a tidier appearance.
Soon your Christmas tree will reach its perfect size. Typically 6 or 7 years after planting, your Christmas tree is ready to be picked.
The Forestry England team carefully measure, label and harvest the best trees, choosing a variety of shapes and sizes. Whether you prefer a Norway spruce, lodgepole pine or Nordman fir, we've got the tree for you.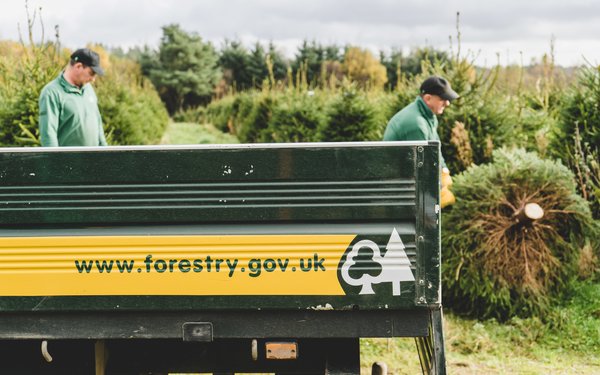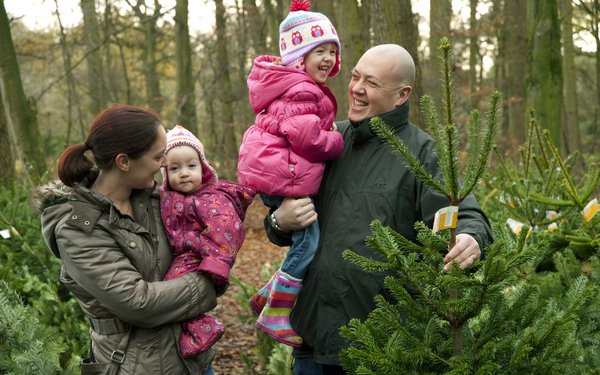 This is where you come in!
We work hard all year round to ensure that you get the highest quality trees. Once our part is done, come to the forest to pick your perfect tree and give it a new home.
Our forests become winter wonderlands at this time of year, so when you come to choose your perfect tree why not make a day of it? Our expert helpers will guide you through the process of finding the best tree for you, leaving you with energy to explore the forest with your family (you may even bump into Santa himself)!
Once you've got your tree home, it's time to decorate it. We love seeing your photos of creatively decorated Christmas trees! Share your photos with us on Facebook, Twitter and Instagram and let us know what you love about Christmas.
It takes time, care and knowledge to we grow the best quality trees in the country, so when you choose your Christmas tree from Forestry England this year, you know it will make the perfect centrepiece for your home.