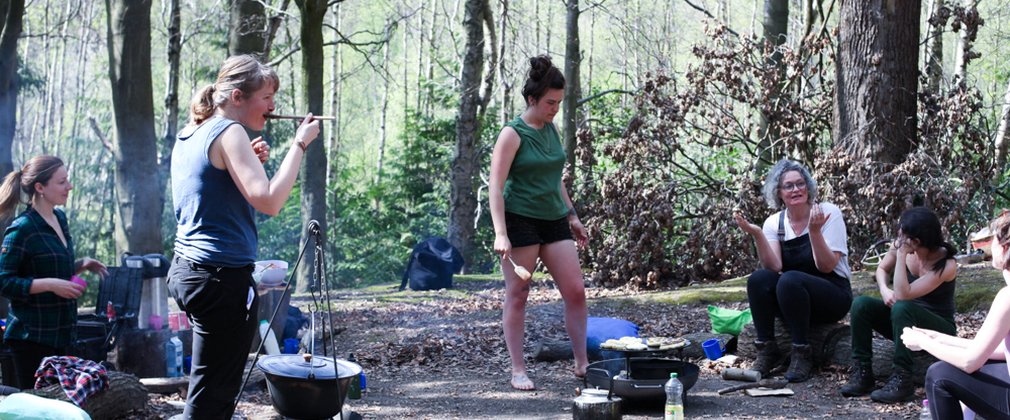 Did you know, according to research, we behave more sociably with strangers in a forest than in our everyday lives?
The forest provides security and shelter, taking us away from the hustle and bustle, and that helps us to be more sociable too.
That's why we run Wild Women Days, which provide opportunities for groups of women to spend time immersed in nature, learning and foraging for edible plants, building fires and cooking meals together.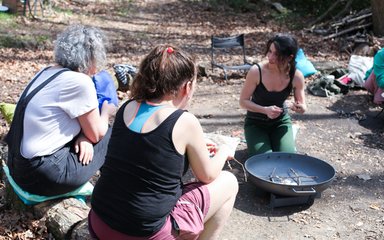 Group leader Bryony Jones says the Wild Women Days  work wonders for wellbeing, providing opportunities for women to escape everyday pressures, and find companionship in nature.
She explains,
"There's plenty of time to relax and enjoy the company of like-minded women in a safe and social environment, connecting with ourselves, each other and the great outdoors."
Feedback on the events has highlighted why women only events often help attendees participate more than they might do usually.
One participant said,
"I'm involved in a lot of mixed group activities but was drawn to this specifically because it was for women only. To see a group for women to feel supported and encouraged within a space in which they often don't feel confident or sometimes even safe felt long-awaited for."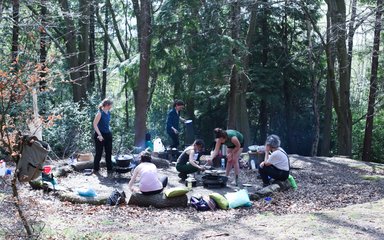 Another said,
"The group felt inclusive, welcoming and supportive within a space that often limits lone women from feeling comfortable."