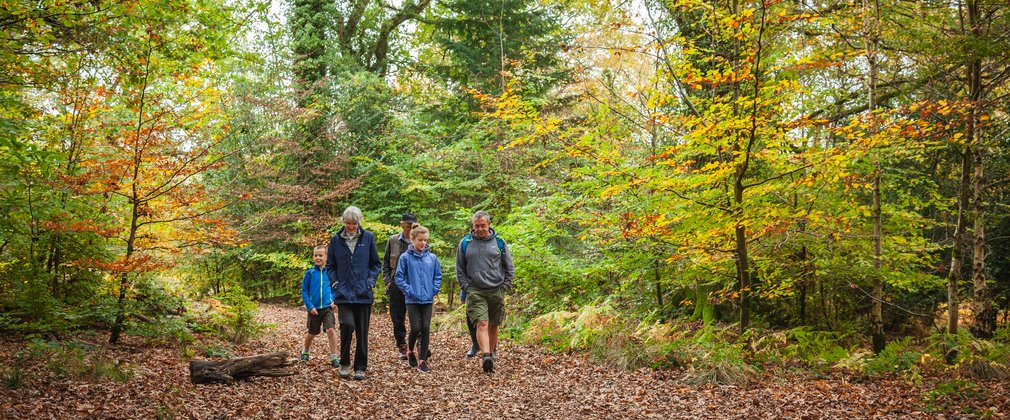 Sherbrook trail – decommissioning a visitor trail to help protect Cannock Chase
As part of our 2021 trail improvement project, the Sherbrook trail is no longer one of the Forestry England-managed trails from Cannock Chase Forest.
Many years ago, when the visitor facilities were set up at Cannock Chase Forest, this bridleway was selected to be a longer length cycling and walking trail, starting at our visitor centre on Birches Valley. However, over time the visitor number have increased, and we've all learned more about the special ecological attributes of the wider Cannock Chase landscape, so we can no longer in good faith promote this trail to our visitors.
Cannock Chase Forest being selected as the venue for the mountain biking events of the Birmingham 2022 Commonwealth Games gave us the catalyst to secure the funding needed for us to build a new bike trail to, in effect, replace the Sherbrook trail. And the Perry Trail is now available at Cannock Chase Forest as an exciting new trail aimed at moderate level cyclists, and located fully in Cannock Chase Forest which is an environment that is much more robust and suited to the numbers of cyclists previously seen on the Sherbrook trail.
Over recent years we have also added four waymarked running trails to our trail network at Cannock Chase Forest, which at 3 metres wide have plenty of space available for walkers and runners alike. And as always, walkers are welcome to explore all the tracks and roads at Cannock Chase Forest – OS maps are a great starting point for exploring the wider forest.
Cannock Chase is a beautiful place for a day out. But it is also a precious and fragile landscape that needs protecting. And we all need to do our bit to help make sure this unique and nationally important landscape is here for future generations. So we encourage our visitors to stick to the official trails.
Trail information
Cannock Chase Forest, Birches Valley, Rugeley, WS15 2UQ
Sherbrook trail – this trail has now been decommissioned to help protect Cannock Chase.