Stile Cop bike park at Cannock Chase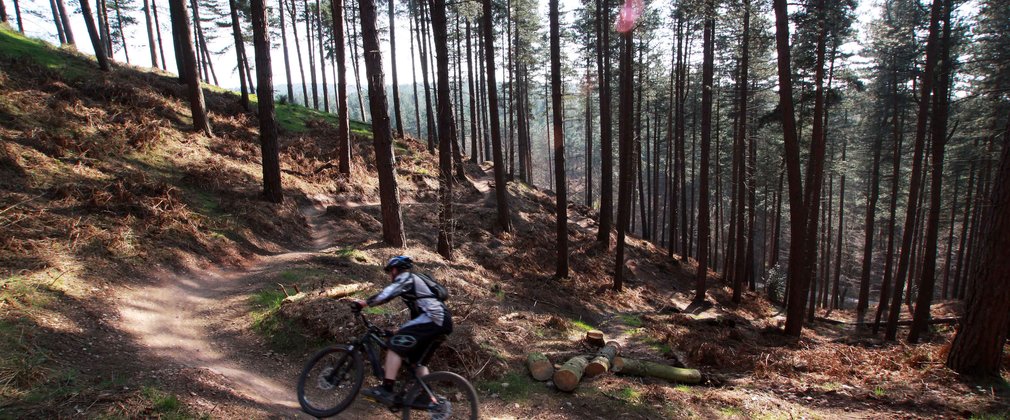 Stile Cop bike park - extreme difficulty for only the best riders!
Stile Cop bike park boasts several extreme/bike park graded downhill trails and is only for you if you have the skill, the bike, the right clothing and the nerve...
Expect large, unavoidable technical trail features which require some serious commitment.
There are various routes within the bike park, all of which are graded as 'extreme'. 
Volunteer mountain bike trail builders Chase Trails meet on Sundays at 10am outside Cannock Chase Cycle Centre to maintain and improve the trails. Why not lend a hand and give something back?
Bike park information
Cannock Chase Forest, Birches Valley, Rugeley, WS15 2UQ
Grade - Orange: Bike Park
Bike parks are suitable for riders aspiring to an elite level of technical ability; incorporates everything from full on downhill riding to 'big air' jumps.