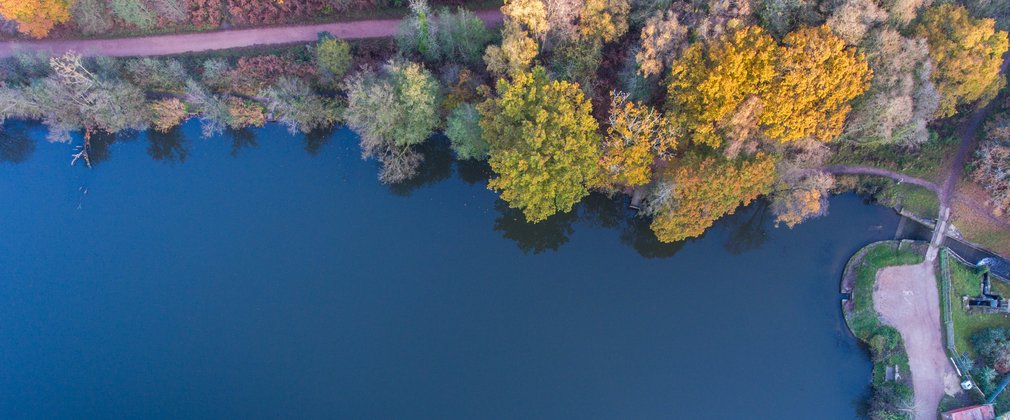 Body
Welcome to the Cannop Ponds news page, where you can keep up to date with all of the news from the Cannop Ponds project. All press releases will be uploaded here, so keep checking back for further updates.
Press release (Monday 21 August 2023): Public engagement results released
Forestry England is today sharing results and insights from the Cannop Ponds face-to-face and online public engagement sessions held in the spring. In light of these results, we are making a number of commitments to the future of Cannop Ponds project.
Press release (Monday 5 June, updated Wednesday 28 June 2023): Ground investigation works set to begin
From Monday 3 July, ground investigation works will begin at Cannop Ponds. Core samples will be taken through the dam wall and down to the bedrock underneath and will help us understand the geological make-up of Upper and Lower Cannop dams, and the immediate surrounding area.
Project Update (Wednesday 10 May 2023): Feedback analysis
Thank you to everyone who took part in our public engagement sessions. We received over 700 feedback responses, both online and in-person, providing a variety of comments on the range of the options presented.
We value all the feedback received and the detail you have provided is now being considered through analysis. This analysis is underway, and we will be able to share its findings this summer.   
In the meantime, we will continue gathering the data required for any of the options to proceed, and the dams to be made safe. This will include flood modelling, further ecological surveys, and ground investigations. The on-site ground investigations will allow us to find out more about the underlying construction and condition of the dams.
Press release (Tuesday 21 March 2023): Virtual Event now open
Forestry England have opened a virtual engagement event, for those unable to attend the in-person events being held in March. This online event will be open from 21 March until 11 April 2023, and invites the public to give their feedback on four options for the future of Cannop Ponds.
Press release (Monday 13 March 2023): Heritage impact assessment released for Cannop Ponds
Forestry England have today released a new heritage assessment report for Cannop Ponds. This report is an independent assessment which looks at the potential impacts of future work at Cannop Ponds on its heritage. 
Press release (Monday 30 January 2023): Have Your Say 
Forestry England is inviting members of the public to come and share their views on the future of Cannop Ponds. Eight public engagement sessions will be held across two days in March, with a virtual option for those unable to attend. 
Press release (Thursday 19 January 2023): Engineering Report Released
Forestry England is today releasing a Dam Safety Assessment Report which sets out the facts about the engineering concerns about Cannop Ponds.
Press release (Monday 9 January 2023): Cannop Ponds - The Next Chapter 
Forestry England has been carrying out a lot of work to gather data from surveys to inform our decision about the future of Cannop Ponds. We are now releasing a clear and concise document "Cannop Ponds: The Next Chapter" for the public to better understand the issues.