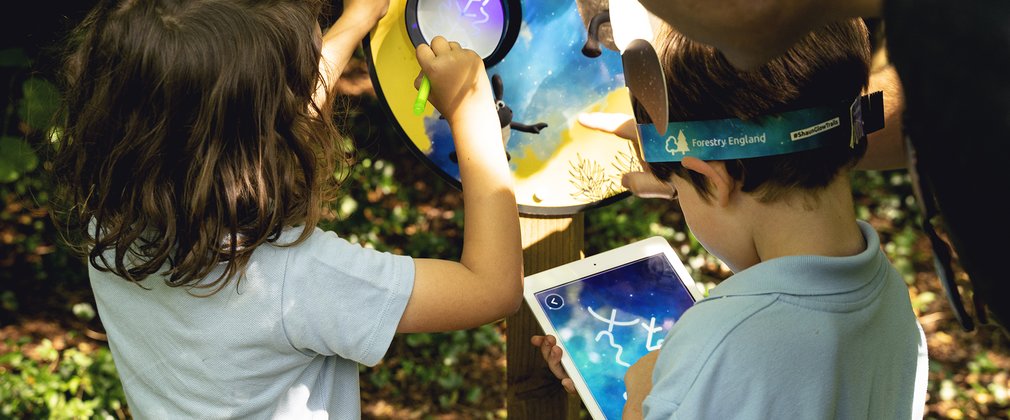 Complete our Shaun the Sheep activity pack to earn a one hour passport stamp
An alien spaceship has crash in to Mossingham Forest and Shaun the Sheep is on a mission to help the inhabitant – a lovable alien called Lu-La, to find her way home.
Please download the app before you visit the forest and get your Shaun the Sheep Farmageddon Glow Trail pack (£3.50) from the café or Visitor Centre on site before setting off on the trail.  Inside you will find a UV pen-torch to reveal hidden clues and puzzles in the forest.
To earn a one hour stamp/stamp code for your passport, you will need to complete the clue sheet and email the hidden word to learning.england@forestryengland.uk  along with a photo of you wearing your Shaun the Sheep ears whilst doing one of the activities, and a picture of your spaceship design. Please include your name and age and the name of the forest you visited.
Find out more about the trails: 
Find your nearest Shaun the Sheep trail
There are over 20 sites across England hosting a trail: