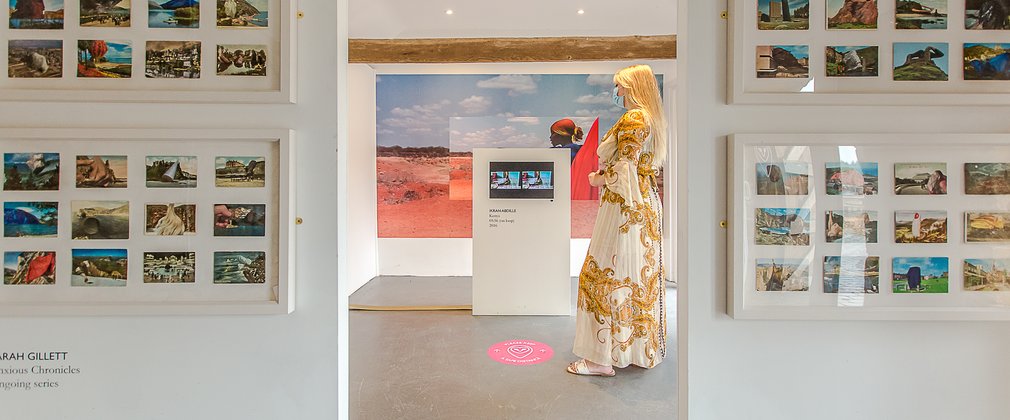 The Arches is a project space for Fermynwoods Contemporary Art's new programme In Steps of Sundew.
The current exhibition features work by six artists focussing on our experience of landscape, exploring the push and pull between nature and human presence and the effect that extracting resources from the landscape has upon those living within it. Enjoy sculpture, collage, film, drawing and painting within a space adapted for social distancing. Open from July 2020 to October 2020.
The refurbishment of The Arches was jointly funded by Forestry England and Fermynwoods Contemporary Art, with support from Arts Council England
Discover other arts projects across England. 
What's On:
Fineshade Wood, Top Lodge, Fineshade, Near Corby, Northamptonshire, NN17 3BB
The Arches is located at the main visitor centre, open daily from 10am – 4pm.