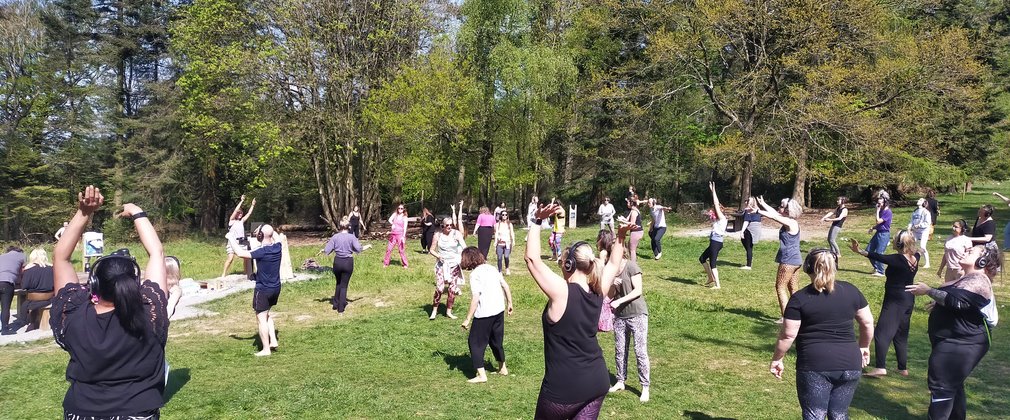 Discover Ecstatic Dance at Bedgebury Pinetum
Come join us as we dance a somatic journey that is wild, barefoot and free among the trees of the National Pinetum! 
FreedOm in the Forest describe what to expect:
"We start the ceremony by drinking heart opening sacred cacao, where we make an intention for the dance. We are then guided by an experienced facilitator to get out of our head space and into our bodies. Helping us to let go of any inhibitions, earthing our energy and bringing us back to centre. Connecting back in with our true selves. Allowing us to feel free to dance in whatever way our body wants to.
Dancing and moving to medicine music, healing shamanic sounds, building to high vibrational euphoric tunes, and finishing with a deeply grounding sound immersion.
Luisa Bradshaw-White aka DJ LuluOm creates a wave of music that is earthy, shamanic, heart opening, tribal, euphoric and fun! 
It starts slow and hypnotic and builds and builds to a fast moving, free flowing, ecstatic peak and finishes with a deeply grounding sound immersion.
This is not a sober rave. It is a somatic journey using movement and sound to let go of anything that no longer serves us, so we can step into the fullest, most joyous version of ourselves.
This is a space of non judgement. A space to be completely you. We welcome you."
High quality super comfortable headsets used for a deep immersive experience.
Upcoming events: 
Essential information
Bedgebury National Pinetum and Forest, Lady Oak Lane, Goudhurst, TN17 2SJ
Booking is essential.

Parking? Please park in the Walled Garden. Follow directional signage on arrival.

How much? £24. If not a Forestry England member, please purchase vehicle admission when booking.

Please wear comfortable clothes to move in and lots of water to keep hydrated in warm weather.

All orders are subject to a booking fee via eventbrite.