The nation's forests and facilities are open, but please follow government coronavirus guidelines when planning your visit
-
read our coronavirus guidance.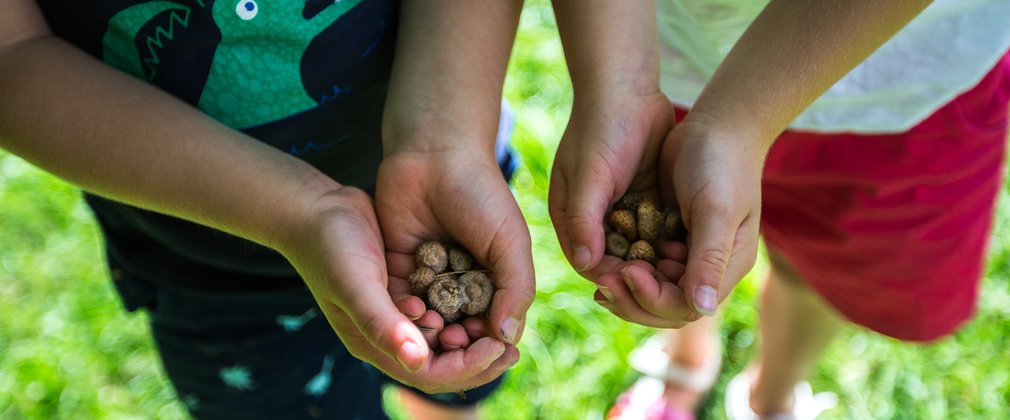 Enjoy a family day out with four free activities to download. You can bring these activities along to Bedgebury or use them to explore the natural world on your doorstep, in your local park or a nearby green space.
Code Cracking Quest
As well as being a great place to visit, Bedgebury is an important site for global conifer conservation. Take part in our code cracking quest this spring to find out about our amazing conifers and their uses. Research fun facts about endangered species found at Bedgebury or you can find them hiding in the "What's that tree?" clues posted daily 5 - 9 April 2021 on Bedgebury Pinetum's facebook page! Once you've worked out the code download the answer sheet. 
Trees from around the world - What3words
Bedgebury's tree collection is home to a range of conifers from around the world. But can you find out more about where some of them come from?
Use the 'what3words' website or download the app to match the location of some of Bedgebury's iconic trees to their relatives in the wild.
Download what3words on iOS  Download what3words on Android
What3words is an independent third party application. Please check their full privacy policy and FAQs before signing up.
Cones in the park
You will be amazed to discover just how many different conifers you can see in your local parks, gardens and on walks.
Download this activity sheet to spot them whilst you're outdoors or visiting Bedgebury Pinetum.
Forest art
You can create your own forest art with this activity sheet using the leaves, needles, twigs, cones that you find on the ground.  Please leave the trees be and only collect from the forest floor, you can damage plants by removing leaves, needles, cones. We would love to see your Forest Art and autumnal colour charts from Bedgebury!  Tag your photos with the hashtag #BedgeburyForestArt
Have a tree-mendous day out
You can combine these activities when you visit Bedgebury Pinetum. At the same time you'll be able to spot the Gruffalo and his friends who are hidden around the pinetum. Or explore further in to Bedgebury forest on our plant hunter themed play trail, hire a bike to ride the family cycle trail or swing by Go Ape for a tree top adventure.
Please remember whilst you're exploring Bedgebury not to climb in our trees. You'll see many of the trees in the pinetum are in cages, this means that they're young specimens with especially delicate branches! 
Activity information
Bedgebury National Pinetum and Forest, Lady Oak Lane, Goudhurst, TN17 2SJ
Bedgebury vehicle admission fees apply.

Suitable for all ages, children should be accompanied by an adult.

Download the family activity sheets now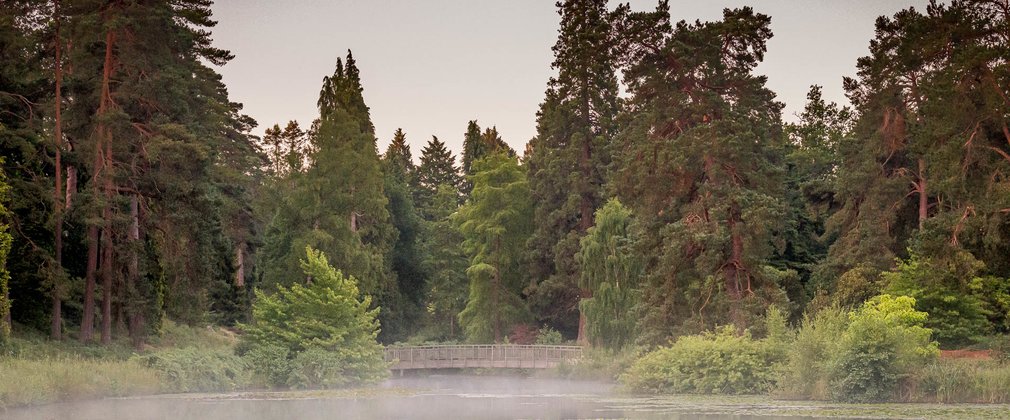 About Bedgebury, the National Pinetum