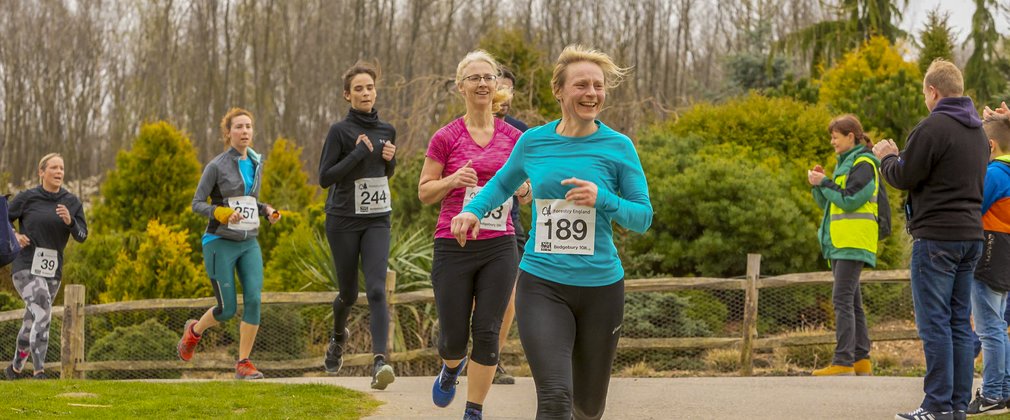 Bedgebury 10k
Book your place for an unforgettable run at the National Pinetum, a tree lovers' paradise.
Forestry 100 Running series -  Bedgebury 10k
Celebrate 100 years of forestry with an exhilarating 10k around Bedgebury. 
This is a beautiful run through the National Pinetum and Forest past impressive conifers and picturesque lakes. The run starts at the walled garden and then descends to the glorious reflections and water lilies at Marshals lake. You will then run deeper into the Bedgebury forest along the family cycle route and under the canopy of trees. Enjoy the challenging inclines and muddy tracks and then return past the play trail and visitor centre as the crowd cheer you on for your final uphill finish!
This event is managed in partnership with Nice Work.
Join in the conversation in the run up to the event using #forests100 
More information
Prices:
£20 (£18 UK Athletics Affiliated)
£160 as part of the 10 x 10k Forestry 100 Challenge (£150 UK Athletics Affiliated), tel:0300 0680 400 to book.

Age limit:
Must be aged 15+

Start time:
9:00am (with registration from 8:00am)

Parking:
No charge for Bedgebury 10k participants, however you must leave by 11:30am for free parking, after which standard charges apply.