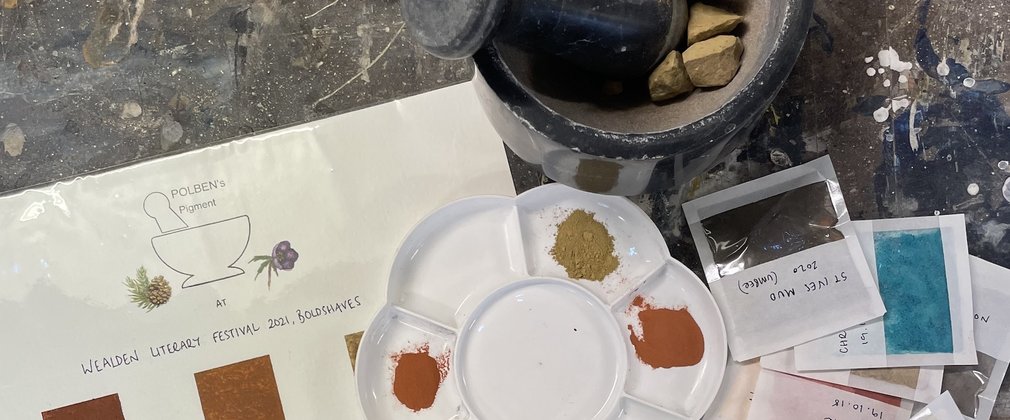 Create your own colour palette from the National Pinetum
Join environmental artist and natural pigment maker, Polly Bennett for a pigment making workshop. 
Participants will learn how to grind and purify natural pigment and subsequently turn the finished pigment into paint. The pigment used will come from earth and materials sourced from the National Pinetum celebrating a sense of place and following environmentally-friendly practices.
At the end of the workshop, you will take home a hand-painted colour chart, purified pigment and watercolour paint.
IMPORTANT: Please bring a glass jar and lid. Everything else is provided.
Essential information
Bedgebury National Pinetum and Forest, Lady Oak Lane, Goudhurst, TN17 2SJ
Please wear appropriate clothes and footwear for weather conditions

Booking is essential

How much? £50 per person (plus £3.50 for Vehicle Admission if not a Forestry England member)