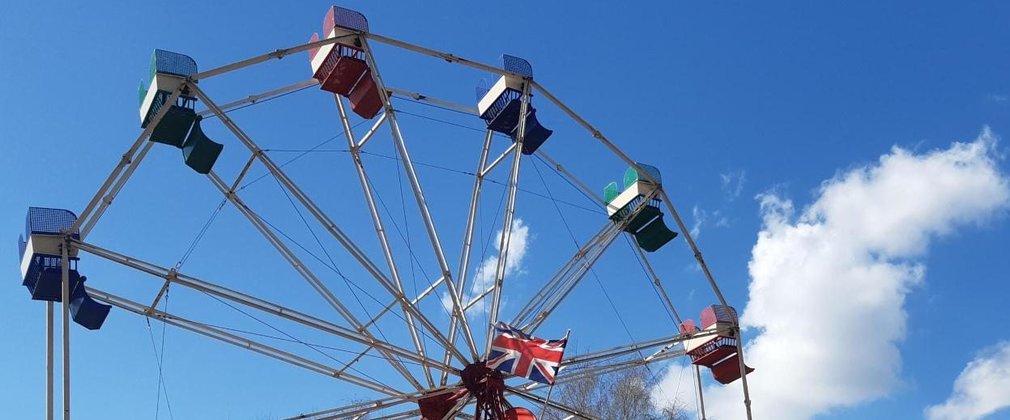 Roll up.... Roll up....
Price's Great British Fun Fairs will return to Beechenhurst this Easter!
They will be with us from 1 - 16 April, open daily from 11am - 5pm.
Along with all your favourite rides, new for this year we will have dodgems! So get all the family together and head on over!
Why not make a day of it? Take a walk on the Forest of Dean Sculpture Trail, or our Zog trail. Or go for a ride on our Family Cycle Trail, book a session at Go Ape, grab some lunch from Beechenhurst Cafe. The options are endless, so see you soon.
Event information
Beechenhurst, Speech House Road, Coleford, GL16 7EL
Token prices:
1 token = £1.20
10 tokens = £10
44 tokens = £40

Ride prices:
Dodgems = 4 tokens per car
Ferris Wheel = 3 tokens
Chair-o-plane = 3 tokens
Carousel = 2 tokens
Train ride = 3 tokens
Toy ride = 3 tokens
Helter Skelter = 2 tokens
Hook a Duck = 4 tokens
Funny Mirrors = 1 token
Swingboats = 2 tokens
Tin can game = 3 or 5 tokens
Rifle Range = 3 or 5 tokens
Basketball = 3 or 5 tokens
Coconut Shy = 2 or 3 tokens
Test Your Strength = 4 tokens
Ball in the Hole = 4 or 10 tokens