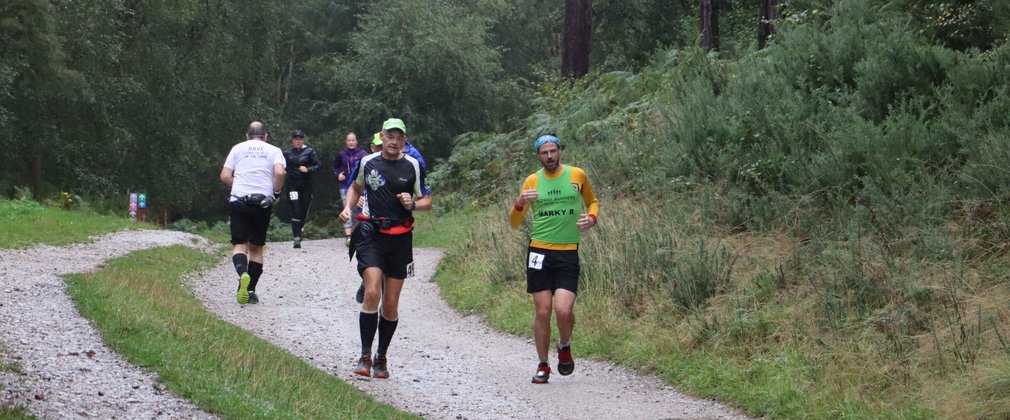 A 6 hour hour running event that allows runners to run (walk or hike) as many, or as few, 5km laps as you wish in the time limit. You can run one lap in 20 minutes, pick up your medal, flapjack and beer and go home! Alternatively you can head out on your 15th lap at 14:55 and finish in 6hr30 having covered over 50 miles! It's completely up to you. There is no pressure from us,but we'll also see if you want one more lap! The format is great for people looking to run further than they've ever done before, do a long training run for future events or to enjoy a sociable event with your mates.
Voted "Best Off-Road Event 2019" via RaceCheck scoring 4.95/5 from runners feedback. The venue is spectacular with a good 'runnable' surface throughout, rolling hills and mature woodland. You might not want to stop after 6 hours! So if you're looking to come along for your first 10K, aiming for a marathon or looking to see how far you can go in 6 hours then sign up to this event!
For more information on the event, including FAQS, please click here: https://bigbearevents.net/events/birchchallenge2021
Essential Information
Cannock Chase Forest, Birches Valley, Rugeley, WS15 2UQ
Address: Cannock Chase Forest Centre, Birches Valley, Rugeley, Staffordshire, WS15 2UQ

Please note parking charges do apply if driving.