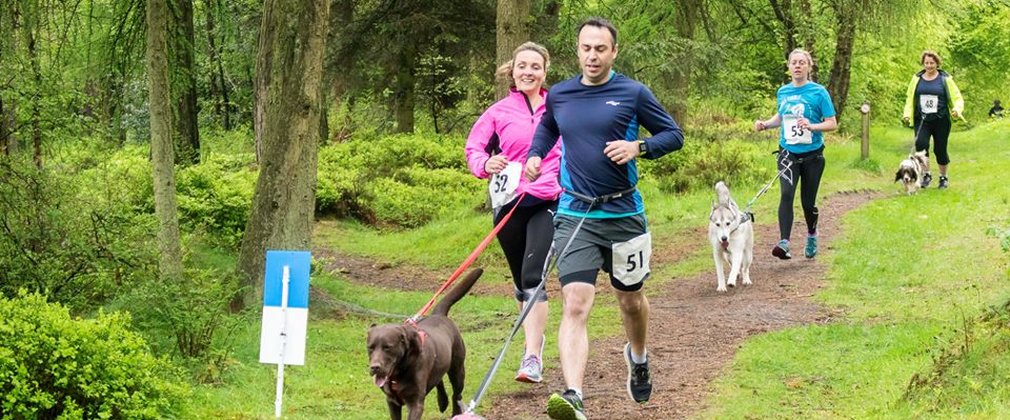 Canicross returns to Dalby Forest on the 3rd of September 2023 for the first event of the 2023/24 series! Paws and people will take part in a 5km and 10km route through Dalby Forest's beautiful scenery. With great attendance and positive feedback the event has become a really popular Active Forest project. Dalby's Canicross event is a great opportunity for everyone with a dog to try something new. It doesn't matter whether you have never done it before or if you are a pro, Dalby's Canicross event is inclusive and welcomes all abilities.
08:00 -08:30 – registration
08:30 – Briefing
08:45 – Warm up
09:00 – first runners.
• Bookings must be made in advance via North Yorkshire Sport website before event closing date.
• Ticket Purchase for event gives you access to Dalby Forest and parking for the day.
• Both the 5k and 10K both cost £15.
• If you turn up but have not booked and paid in advance, you will not be able to race on the day.
• No running without the correct running harness.
• If you wish to transfer your place or to transfer the place to someone else, you will need to do this via email 24 hours before the closing date.
Bookings for this event will close on the 31st August 2023 at 12noon.
More information
Dalby Forest, Dalby Visitor Centre, Low Dalby, Thornton-Le-Dale, Pickering