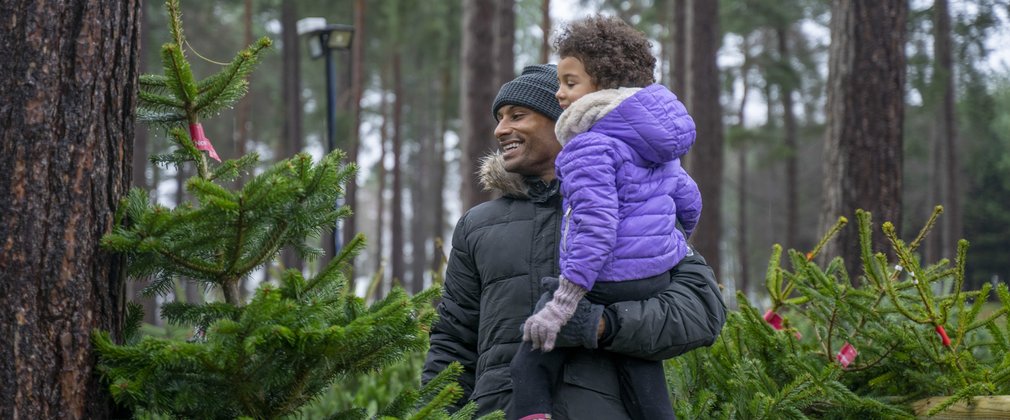 We're donning the santa hats, pulling on our boots and gearing up for the festivities to begin!
Let our specialist tree teams help you pick the perfect sustainable, UK-grown Christmas tree for your home and support Dalby Forest this Christmas. 
We will be selling both Spruce and Fir trees from 26 November right through until 18 December.
Treasured family traditions make Christmas extra special so join us this festive season to make choosing the perfect tree part of yours.
Wrap up warm, pull on your boots and make it a day for everyone to remember with a crisp winter walk in the woods, fresh forest air and a cheeky cup of hot chocolate!
What makes our Christmas Trees so special?
Dalby Forest, Dalby Visitor Centre, Low Dalby, Thornton-Le-Dale, Pickering
Experience: This year, rejuvenate your senses with the sights, sounds and smells of the forest at Christmas.

Quality: Almost all of our high-quality trees are Grown in Britain certified - so you can be proud of your superior quality tree.

Expertise: With 100 years of forestry experience, our experts can help you choose what tree is right for your home.

Support your forests: The money raised from your Christmas tree helps us maintain the forests for wildlife, for you, and for future generations.