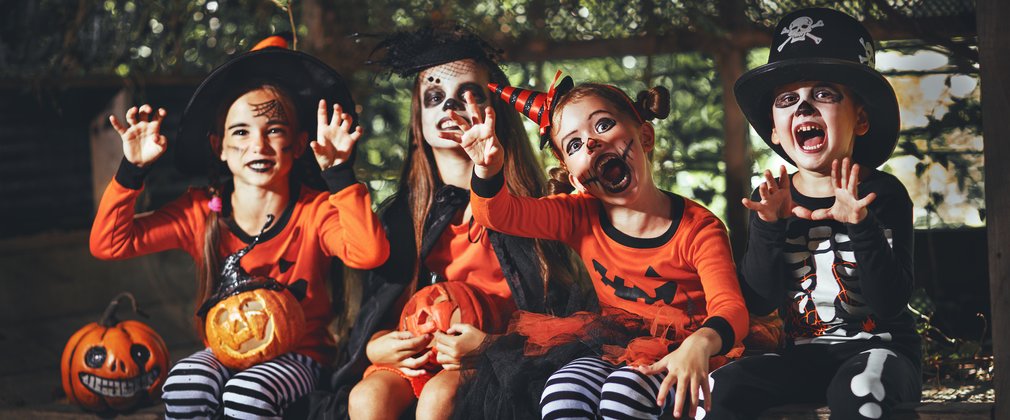 Are you brave enough?
Join us for the spookiest thrills, creepy crafts and ghoulishly gruesome performances on our guided Halloween trail through the trees…
Fear in the Forest is back, and this time with more spook, more ghouls and more terrifying treats!
Each walk lasts approximately 45 minutes. 
£10 per adult and £6 per child, both include booking fees.
Not suitable for children under 5 years of age (under 5's at parental discretion, free of charge and do not require at ticket).
More information
Dalby Forest, Dalby Visitor Centre, Low Dalby, Thornton-Le-Dale, Pickering
Terms and Conditions

In addition to the standard terms and conditions General events | Consumer Terms and Conditions | Forestry England the following bespoke terms also apply:

* There will be a specific time slot for starting the walk. Please arrive 10 minutes before your booked time slot.
* Please bring a torch but be ready to switch it off when instructed.
* Sturdy footwear is advisable.
* Please remember this is an outdoor event and wear suitable clothing for the time of year.
* This trail is suitable for children 5 years and above. It is not recommended for children under 5 (under 5's at parental discretion and do not need a ticket).
* Please be aware that parts of this trail are not suitable for pushchairs.
* Dogs are not permitted (except assistance dogs).
* As parts of the trail are very steep with protruding tree roots, please email or ring Customer Relations on customerrelations@forestryengland.uk or 0300 068 0400 prior to booking to discuss any access needs.