The nation's forests and facilities are open, but please follow government coronavirus guidelines when planning your visit
-
read our coronavirus guidance.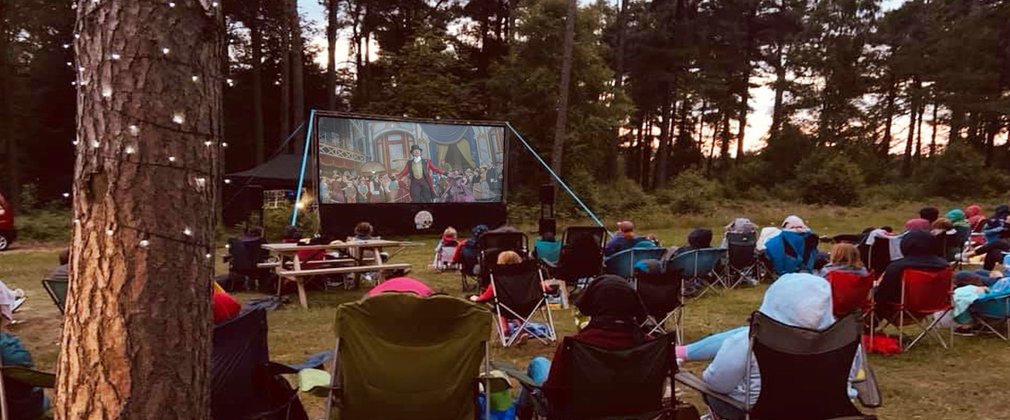 A long time ago in a forest far far away... 
Join us for a one off open air screening of Star Wars: The Empire Strikes Back when we "pop up" our giant movie screen in Adderstone Field at Dalby Forest on Sunday 22nd August.
In 2018 we asked our Facebook followers which was the best Star Wars film? Over 200 people voted and the overwhelming answer was Empire Strikes Back. And we agree!
Due to audience limits set by Disney/Lucas we can only allow 75 lucky people to attend this exclusive screening, so bag your tickets while you can as this event will definitely sell out fast.
We are also offering overnight camping at this event. You can watch the movie in the beautiful surroundings of the national park, then stay overnight at our camp site right next to the cinema field and sleep under the stars.
Hot food and drinks, as well as a licensed bar are also available onsite.
So pack your chairs and blankets and join us for an unforgettable night under the stars.
It is now three years after the events of A New Hope. The Rebel Alliance has been forced to flee its base on Yavin 4 and establish a new one on the ice planet of Hoth.An Imperial Star Destroyer, dispatched by the Sith Lord Darth Vader, continuing his quest for Luke Skywalker, launches thousands of probe droids across the galaxy, one of which lands on Hoth and begins its survey of the planet. Luke Skywalker, on patrol astride his tauntaun, discovers the probe, which he mistakes for a meteorite... 
Essential information
Dalby Forest, Dalby Visitor Centre, Low Dalby, Thornton-Le-Dale, Pickering