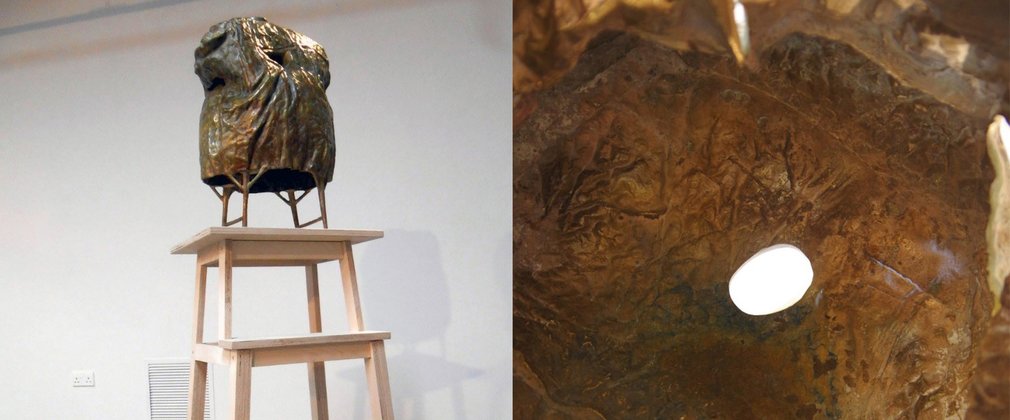 Grizedale has a long history of industry, everything from iron smelting, tanneries, swill making, charcoal burning, bobbin-making and gunpowder production.
For this exhibition, Andrea Gregson considers the landscape as a relic of past production, where natural materials have been transformed through industrial processes. 
The exhibition and future sculpture commission have been supported by an Arts Council National Lottery Project Grant, and were awarded research funding from the University for the Creative Arts. There will be an Artist Talk on Sat 24 August from 1:30pm to 2:30pm, including a tour and object-handling session to prompt discussion.
A specially commissioned zine about the work with a text written by Dr Lizzie Fisher, an independent curator and art historian based in Cumbria will be available during the show. Seeing Through the Ground will remain in situ until 31 August.
Essential information
This is a free exhibition.