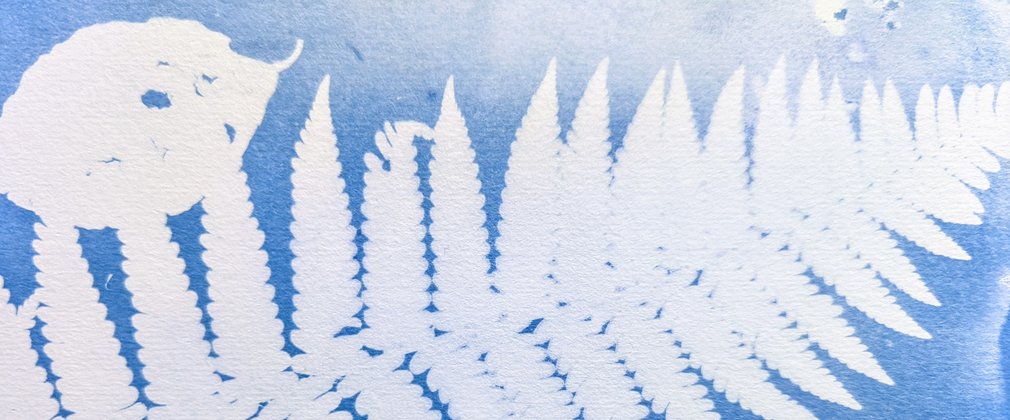 Join award-winning photographer Chris Routledge for a day of analogue photography using techniques going back to the beginnings of the history of photography.
We'll begin the day making cyanotype "photograms" from leaves and items collected from the forest. This photographic technique was originally used by botanist, collector and photographer Anna Atkins in the 1840s.
Later in the day we'll also investigate pinhole photography, and work with some vintage large format cameras to make portraits.
Each participant will go home with at least one print to remind them of their time making pictures from the forest.
Essential Information
Grizedale, Forestry Commission Visitor Centre, Grizedale Forest, Hawkshead, LA22 0QJ
Limited spaces - booking highly advised

£25 (£20 over 60's, children &low income) including parking, tea & coffee

Minimum age 8 years

Please call the visitor centre to book on 0300 067 4495