Our forests will remain open for outdoor recreation and exercise. For our coronavirus guidance please follow this link
-
view now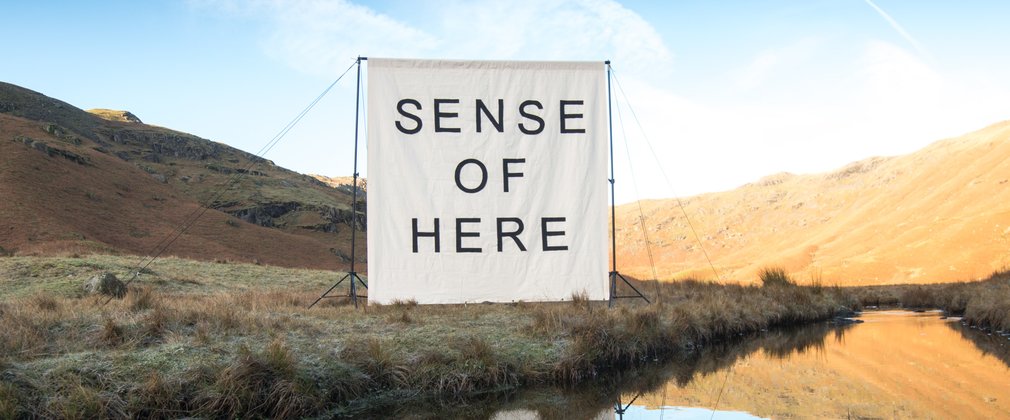 Due to the latest guidance, the Grizedale Forest gallery will be closed for the duration of the national restrictions. In addition to the internal gallery we have a number of outdoor sculptures located along a series of trails through the forest. The forest car parks and essential facilities are open to you for outdoor recreation and exercise. If the forest is only a short journey away and you would like to visit, make sure you plan ahead and follow the latest national restrictions for travel, outdoor spaces and meeting people from outside your household. You must stay at home if you have coronavirus symptoms or are self-isolating. See our website for forests near to you and a guide to visiting.
In the meantime if you would like to see the film about Rob and Harriet Fraser's project a Sense of Here please follow this link:
Where is your 'here'? Where does this overlap with another 'here'? What determines perceptions of place and our individual and collective actions as we care for the places - and the planet - we love? This poetic and thought-provoking exhibition born from walking, slow time outdoors and in-depth enquiries into different elements of landscape offers an invitation to see a familiar place from a new perspective, and to ask: What next?
The work on show at Grizedale will distill a year of walking, camping and interviews with experts in many different fields of knowledge and experience. Through photography, poetry and installations, and creative mapping, it brings together a variety of landscapes and multiple viewpoints, and embraces the challenge of making meaningful change. Considering the environmental pressures of a changing climate and declining biodiversity how do we go forwards from here, working together?
Harriet and Rob Fraser's projects explore the nature and culture of place and encourage debate and participation in actively caring for the natural world. Their work is underpinned by research and meetings with specialists, but crucially involves walking journeys and long periods of time in the outdoors collecting, as they term it, Data of the Heart. In addition to their own process of learning, the Frasers will bring together contributions from more than 150 people in reflection on the value of the natural world and the pressure to protect what we have, before it is too late.
Essential information
Grizedale, Forestry Commission Visitor Centre, Grizedale Forest, Hawkshead, LA22 0QJ
Free exhibition.