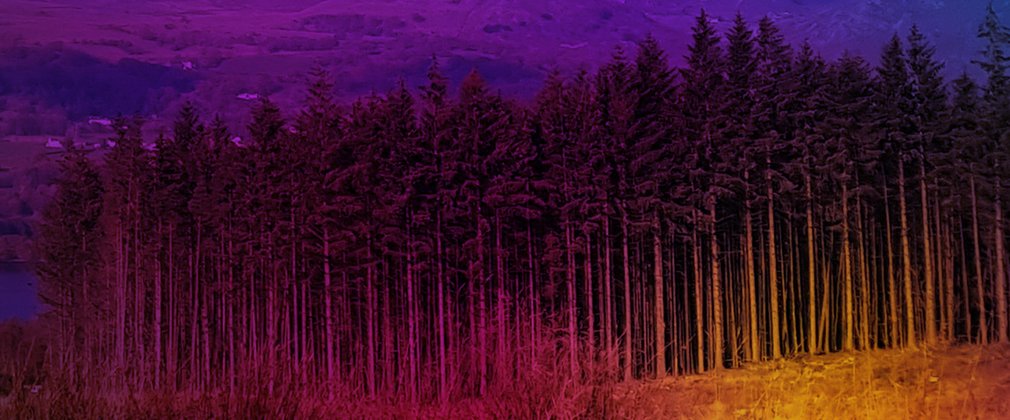 Closing date: Monday 5th October 2020
£3000 plus £1000 allowance for production, travel and accommodation
Grizedale Forest & Signal Film and Media, with support from Art Fund, are seeking a socially engaged digital artist/collaborative to create a new, online participatory artwork responding to Grizedale Forest in Cumbria in the North West of England.
During lockdown the forest continued to grow, wildlife became more abundant and changed its behaviour, people formed a new sense of value for access to outdoor space and nature.
The Digital Forest will capture a truly unique moment in time as visitors slowly return to the forest and once again become reconnected with nature. This project has been designed so that underrepresented groups are very much part of that reconnection as we open up the forest to become the gallery, studio and playground for all as new relationships are formed through digital media and creativity.
The commissioned artist will work alongside a local BAME/BIPOC community group to increase engagement with the forest and digital art for this underrepresented audience/visitor group. The project will provide new learning and testing of innovative working practices aimed at helping develop artwork beyond the physical forest so that more people, from more backgrounds, can engage with art inspired by the forest.  
The closing date is midnight 5th October 2020 and the programme begins 19th October 2020 and runs until February 2021.
For further information please contact:  rachel@signalfilmandmedia.co.uk
 All applications, including the supporting material, will be reviewed by a panel of assessors which includes:
Grizedale Forest Art Development Manager Hazel Stone
Signal Film and Media Director Loren Slater
Grizedale Forest Centre Manager Dave Lowe
More information
Grizedale, Forestry Commission Visitor Centre, Grizedale Forest, Hawkshead, LA22 0QJ