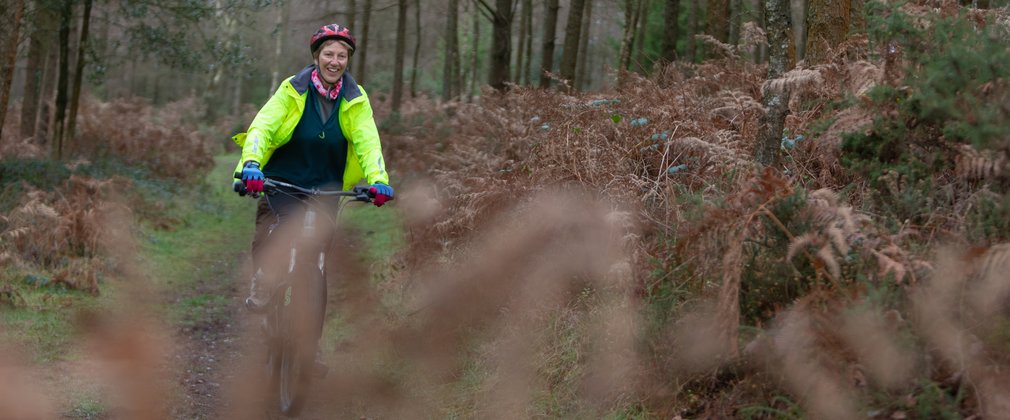 British Cycling & Forestry England have teamed up and are offering free, women-only group cycle rides with HSBC's British Cycling Breeze Through the Forest Rides at Haldon Forest Park.
It doesn't matter if you're keeping fit, young at heart, wise beyond your years, or baffled by gears. Every woman is welcome on an HSBC UK Breeze ride.
You'll discover new places to ride. Gain confidence as a group. Make new friends. Do things you never knew you could. And have a lot of fun. That's the power of riding together.
The ride will be approximately 2.7 miles and is for all abilities: we won't leave anyone behind.
After a welcome and quick warm up, the route will head out through tree lined forest roads on gentle undulating gradients before meeting a country lane. We will then follow this for a very short section before rejoining the forest road. There is a hill towards the end of the ride but there is no pressure to ride up, no one will be left behind. A selection of bikes are available for hire from Forest Cycle Hire on site.
A 2.7mile (4.4km) ride around forest roads and a short section on country lane. The ride starts in the main visitor building before heading out on the purple Raptor Trail towards Belvedere Tower. We will then cross the road and follow a country lane for a short section before re-entering the forest and rejoining the Raptor Trail as it gently climbs back up towards the visitor centre. The route is lined by trees and has a nice wide path- perfect for a chat while we ride The last section involves a steeper climb up to the visitor centre. There is no pressure to ride all the way up, we won't leave anyone behind.
Please bring with you a helmet, spare inner tube, and means for paying for car parking and optionally for the cafe.
We never leave anyone behind
Essential Information
Haldon Forest Park, Bullers Hill, Kennford, Exeter, EX6 7XR
The car park is pay and display and only takes card payments. You can pay on Ringo over the phone as well. Alternatively membership for the year is £40 and can be bought on site.

Please get in contact with abi.davis@forestryengland.uk if you have any questions or do not own a bike as we may be able to offer subsidised hire.