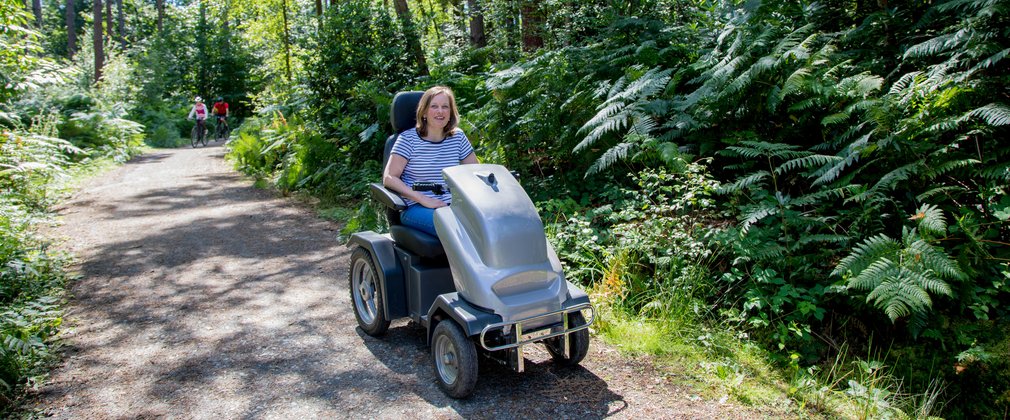 This walk will be led by a Forestry England Ranger and a co-tutor from the DRLC.
We are excited to welcome DRLC members to Haldon where you will be instructed in the safe use of 'tramper' mobility vehicles followed by a walk with participants and their carers around Haldon Forest Park. Afterwards we will stop for a hot drink and a chat in the cafe.
To book please follow the link to register for free on the DRLC website.
There are a limited number of tickets available due to the number of vehicles we operate.
Essential Information
Haldon Forest Park, Bullers Hill, Kennford, Exeter, EX6 7XR
Please assemble at the Visitor Information Pod for 12:30pm where training will commence before the walk.

It can get cold when sat on a Tramper so please wrap up warm and bring waterproof clothing if the forecast is poor.