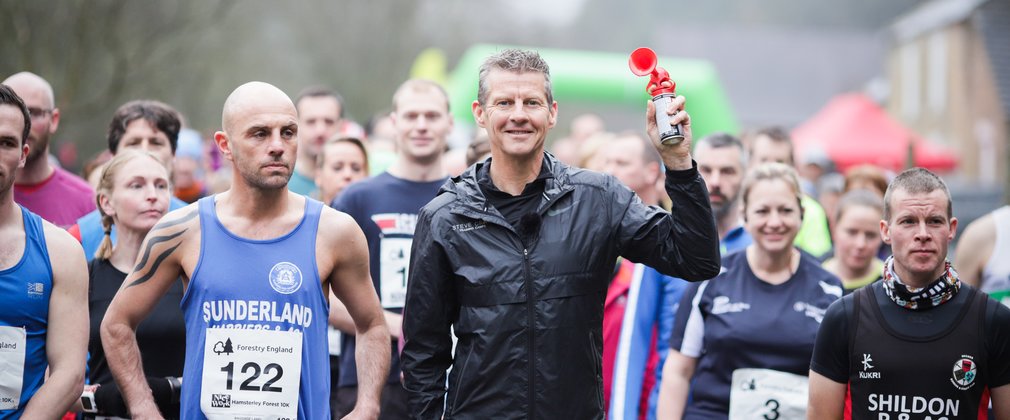 Forestry 100 Running series - Hamsterley Forest 10k
Put yourself to the test and join us in celebrating 100 years of forestry with an exhilarating 10km run around Hamsterley! 
Whether you're running it as a one-off challenge or as part of the Forestry 100 Challenge, the Hamsterley Forest 10k is an incredible experience for all runners, new and old. Along with the woodland paths and beautiful forest trails, participants will be rewarded with magnificent views across the forest and North Pennine Area of Outstanding Natural Beauty. 
All Hamsterley Forest 10k runners will collect a bespoke wooden running medal and leading runners will receive exclusive prizes. T-shirts will also be awarded to those participating in the full Forestry 100 Running Challenge.
Run alongside Olympic gold medalist Steve Cram
Former Olympian Steve Cram will open the race at Hamsterley and give participants the chance to run alongside him as he undertakes the 10k.
So what are you waiting for? Make the Hamsterely 10k your next challenge and book your place today!
This event is managed in partnership with Nice Work.
Join the conversation using #forests100 
More information
Prices:
£20: Standard (£18 UK Athletics Affiliated)
£16: If part of the 10 x 10k Forestry 100 Challenge (£15 UK Athletics Affiliated)
Tel: 0300 068 0400 to book.

Age limit: 15+

Start time:
9:00am (with registration from 8:00am)

Parking:
Normal site parking charges apply