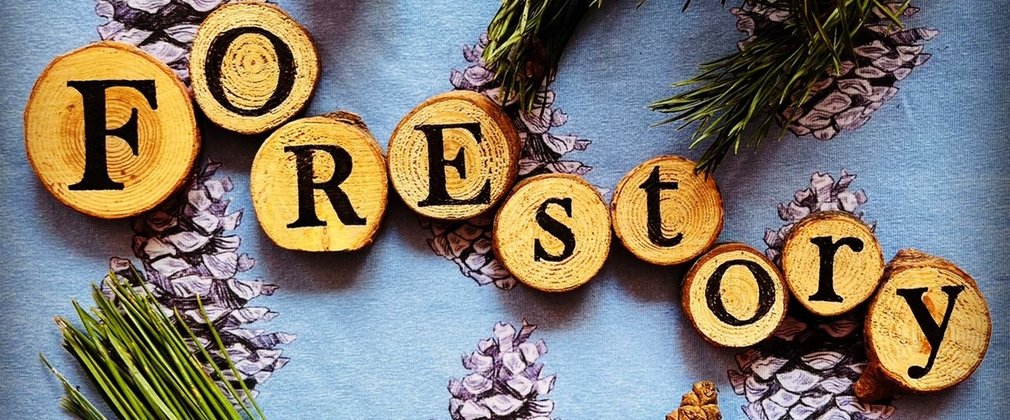 For one weekend only, come and discover the amazing art installation, FOREstory. Commissioned for Moors Valley Country Park and Forest to celebrate the arrival of our new Gruffalo sculpture, this family-friendly installation promises folklore, tales, music and more whilst lying comfortably on beautiful beds and gazing up at the canopy of the trees above. A truly unique experience and one not to be missed!
Three four-poster beds. Three short sound adventures.
Come and listen whilst we share stories, all whilst lying down gazing up at the beautiful canopy of pine trees from a comfy bed.
The Kingdom of the Grey is all about the network under the ground which allows trees to communicate.
The Pines is a folk song about Moors Valley and the Scots Pines which (mainly) fill the forest.
The Panther and the Bear is set in India and tells the story of a boy and a magical encounter.
FOREstory is for family audiences, particularly young children, who will also love our new Gruffalo sculpture and the Superworm trail.
Come to our beautiful glade and see three four-poster beds. Each of the beautiful beds has a sound world inside it - simply lie down and immerse yourself in the stories.
The three stories and the beds are all quite different. One is about the amazing fungi beneath the floor of the forest which allows the trees to talk to each other, the next is a song about the Pine Trees which surround us as we lie down and listen, and the third transports you to a magical forest in India.
FOREstory will transport audiences to different worlds. Postcards with QR code links to the audio will be available so you can listen again or listen elsewhere in the forest if you'd prefer.
Created by Gobbledegook Theatre. Produced by Activate Performing Arts. FOREstory is a seed funded commission by Forestry England, produced by Activate Performing Arts.
TEAM
Directed, designed and written by Adam Coshan and Lorna Rees of Gobbledegook Theatre
Audio Design & Production Joanne Tyler of Soniche Productions (more credits to come here)
Print Illustrations Sophie Fretwell
Bedgineer Colin Penny
Upholstery Alex Rees
Moors Valley Pines performed by The Lockdown Band (music by Rufus Rees-Coshan all other instruments and vocals performed by Dylan Rees-Coshan, Adam Coshan and Lorna Rees)
FOREstory
Moors Valley Country Park and Forest, Horton Road, Ashley Heath, Nr Ringwood, BH24 2ET