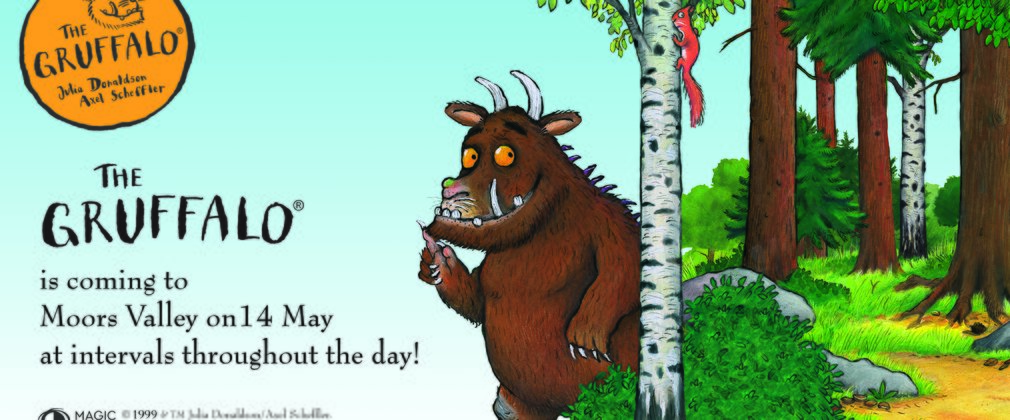 To celebrate our new Gruffalo sculpture's arrival at Moors Valley, the Gruffalo will be joining us at intervals throughout the day on 14 May!
For your chance to meet the Gruffalo himself come along between 10am and 4pm and you'll find him in and around the picnic area. We can't wait to see him!
You can be one of the first to see the fantastic new sculpture too. It's been several years since the Gruffalo visited us at Moors Valley and we can't wait to welcome him to our forest again. We love seeing how much joy he brings to so many of our little visitors.
Whilst you're here, why not try our popular Superworm trail as well? On the 14 May only, if you purchase an activity pack from the Visitor Centre, you will get a free Superworm book!* (1 book per pack purchased from the Visitor Centre, subject to availability).
Gruffalo Fun Day
Moors Valley Country Park and Forest, Horton Road, Ashley Heath, Nr Ringwood, BH24 2ET