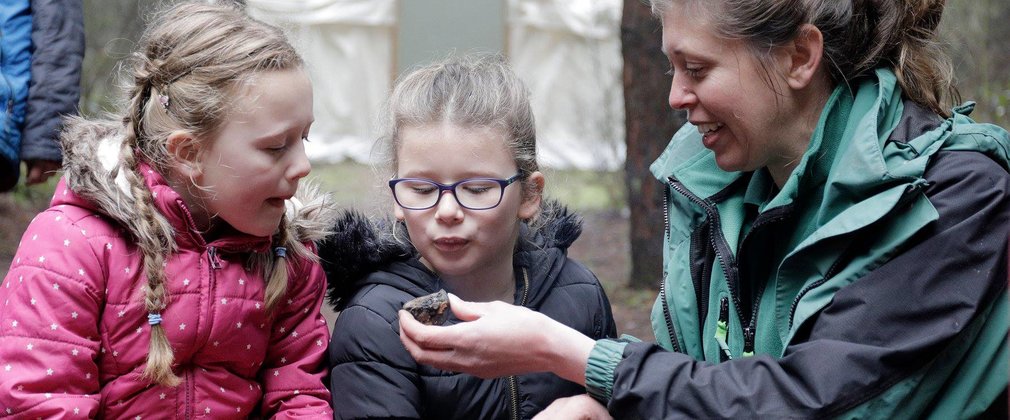 A monthly, term-time club for home-schooling families. Our home-ed sessions take place at our secluded bushcraft camp in a quiet corner of Sherwood Pines. Each session you will have the chance to try different bushcraft activities including fire lighting, shelter building, tool use, whittling and natural crafts. 
You will need to bring your own packed lunch in a bag that is comfortable to carry on a 1km walk through the woods. Booking and payment in advance are essential.
Full details of each event are listed below. For more information, please contact our Customer Relations Team by email at customerrelations@forestryengland.uk  or by phone 0300 068 0400.
If an event is showing as sold out, please contact the event leader Karina Thornton at karina.thornton@forestryengland.uk to be added to a waiting list. 
| Event Date | Event Details |
| --- | --- |
| Tuesday 17 January 2023 | A willow weaving session to kick off the new year. Learn to weave your own birdfeeder to take home. |
| Tuesday 21 February 2023 | Woodworking this month. Learn to use tools safely as you whittle feather sticks for the fire, coat hooks or mallets. |
| Tuesday 21 March 2023 | Conservation task. Our pond needs your help. It's getting a bit overgrown and needs a good clear out. We'll be cutting back willow from the edges using saws and loppers. Wear wellies if you have them! |
| Tuesday 18 April 2023 | Woodland art. Find out about the work of some famous land artists and create your own nature inspired art. |
| Tuesday 16 May 2023 | Pond dipping. We'll head back to the pond to discover the minibeasts living beneath the water. We'll learn about adaptation, life cycles and food chains. |
| Tuesday 20 June 2023 | With sap flowing in the trees, we can harvest some bark for weaving projects. Learn to use a bark peeling spud to strip some willow before crafting it into a useful sheath for a pair of scissors. |
| Tuesday 18 July 2023 | Bracken bashing! Bracken is an invasive species that out-competes our heathland plants. Help us get it under control by bashing it down and bringing it back to the bushcraft camp to build warm, waterproof shelters. |
| Tuesday 19 September 2023 | Create your own botanical prints on fabric and paper using plants that we gather from the forest. |
| Tuesday 17 October 2023 | Learn about the fascinating world of fungi on this fungi ID walk. We'll also make soap from conkers and gather elder sticks to make beads for a craft project next month. |
| Tuesday 21 November 2023 | Leather work this week. Make your own leather draw-string pouch and finish it off with the elder beads you made last time. |
| Tuesday 19 December 2023 | Christmas party! We will be getting festive this month and making some wooden decorations to take home. |
Essential information
Sherwood Pines, Kings Clipstone, Nottingham, NG21 9JL
Suitable for school-aged, home education children (recommended age 5+)

Child: £13.50 + £1.50 fee
An accompanying adult ticket: Free
Additional adult tickets: £13.50 + £1.50 fee
Dress for the weather outdoors and wear sensible shoes
Parking is free for these events