Bushcraft for Homeschoolers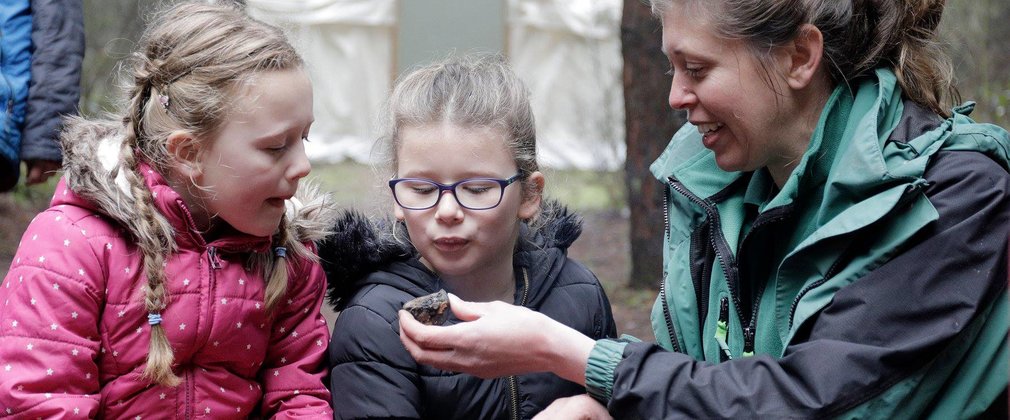 A monthly, term-time club for home-schooling families. Our home-ed sessions take place at our secluded bushcraft camp in a quiet corner of Sherwood Pines. Each session you will have the chance to try different bushcraft activities including fire lighting, shelter building, tool use, whittling and natural crafts. 
Booking and payment in advance are essential.
Full details of each event are listed below. For more information, please contact our Customer Relations Team by email at customerrelations@forestryengland.uk  or by phone 0300 068 0400.
If an event is showing as sold out, please contact the event leader Karina Thornton at karina.thornton@forestryengland.uk to be added to a waiting list. 
Event Date
Event Details
Tuesday 21 November 2023
Leather work this week. Make your own leather draw-string pouch and finish it off with the elder beads you made last time.
Tuesday 19 December 2023
Christmas party! We will be getting festive this month and making some wooden decorations to take home.
Tuesday 16th January 2024

Fire lighting and willow weaving. Keep yourselves warm around our campfire as we practise our fire lighting skills. Create sparks using fire-steels and have go at lighting natural tinders. Learn how to split wood safely and then cook a snack over the fire. Spend time in the afternoon weaving your own willow birdfeeder to take home.

February 2024

No session – half term holiday

Tuesday 19th March 2024

Whittling. Learn to use a saw and knife safely. Make your own wooden mallet and then use it to split wood to make your own wooden project – you can make a coat hook, butter spreader or even a xylophone!

Tuesday 16th April 2024

 

Woodland art. Find out about the work of some famous land artists and create your own nature inspired art. Learn how to make your own recycled paper.

Tuesday 21st May 2024

Pressing and printing. Use saws and drills to make your own flower press.  Learn how to identify trees from their leaves and use them to create your own botanical prints on fabric and paper

Tuesday 18th June 2024

Pond dipping. Discover the minibeasts living beneath the water. We'll learn about adaptation, life cycles and food chains

Tuesday 16th July 2024

Bark weaving. Learn to use a bark peeling spud to strip bark from coppiced willow and chestnut. Learn how to work with this amazing material to create a small pouch and a sheath for a pair of scissors

August 2024

No session – summer holidays

Tuesday 17th September 2024

Shelter building. Find out how to build a strong, warm and waterproof survival shelter. Learn how to tell the difference between pine, fir and spruce trees on a tree ID walk

Tuesday 15th October 2024

Learn about the fascinating world of fungi on this fungi ID walk. We'll also make soap from conkers and make your own broomstick

Tuesday 19th November 2024

With the days becoming shorter and the leaves losing all their leaves, we'll have a go at identifying trees from their buds. To brighten up our dark nights, we'll create some lanterns using the flowers we pressed in May

Tuesday 17th December 2024

Christmas party! We will be getting festive this month and making some natural decorations to take home
Essential information
Sherwood Pines, Kings Clipstone, Nottingham, NG21 9JL
Duration: 10am to 3pm (5 hours)
Suitable for school aged, home educated children (Recommended age 5+)

In addition to the standard terms and conditions the following bespoke terms also apply:

*Children must be accompanied and supervised by an adult (maximum of 4 children per adult)
*Bring a packed lunch that can be carried 1km to the Bushcraft Camp, you will not return to the Visitor Centre until the session has finished at 3pm.
*Wear sensible shoes that you don't mind if getting muddy.
*Parking is free for this for this event, please ensure you have your car registration number with you to show the event organiser
*Dogs are not permitted for these events (with the exception of assistance dogs)