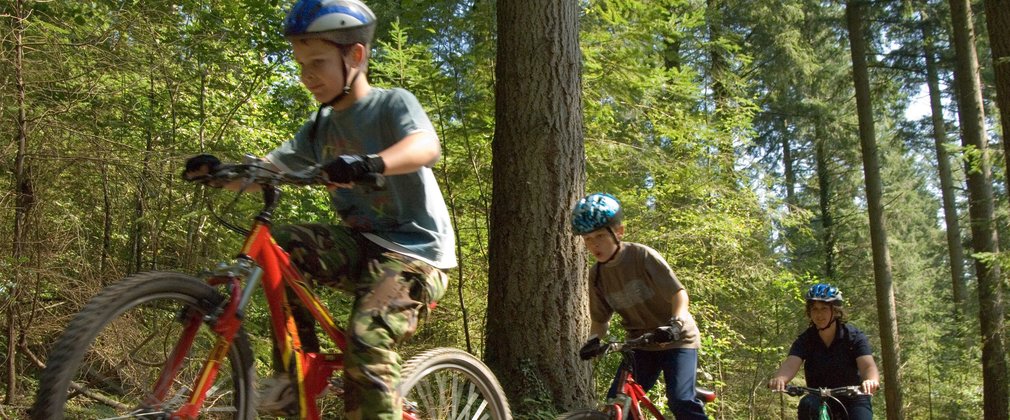 We're happy to host an MTB Masterclass session this school holiday from Clancy Briggs Cycling Academy.
The day will be split, we'll start onsite not to far from the forest café.. Led by our expert coaches, we'll use a mixture of the natural terrain, woodland & our ramps & kit to work on some key skills and develop off-road techniques. Think bunny-hops, manuals, wheelies, weight distribution, cornering, gear selection, starts, etc. Our ramps and see-saws are brilliant for testing out & the riders balance and weight distribution in a fun engaging way. We'll also create some competitive scenarios and see how our skills stand up under the pressure of race conditions.
Then after a short break for lunch, we'll move location by riding straight onto the trails and tracks that makes Sherwood Pines so unique. This will give riders the opportunity to put the newly acquired skills to the test and develop them further over a wider range of terrain in the real world. Finally once the skills have been tested and honed out on the trail we'll return to the grass fields nearby the café and finish the day with some friendly competition to ensure riders have the chance to use up any remaining energy and test their skills one final time.
All in all our MTB masterclass promises to be an action-packed day of skills & competition-based fun.
Essential information
Sherwood Pines, Kings Clipstone, Nottingham, NG21 9JL
Mountain bikes are essential. Children must be ages 10+



Our full day masterclass runs from 10:00am to 16:00pm, with a break for lunch in the middle (please bring packed lunch).



Activities will include:

Competitions / Races (individual and team)

Race skills, drills and tactics.

Ramps and equipment based skills challenges.


The price is £40 for the full day.


Our complete team of fully qualified experienced, insured, First Aid trained & Enhanced DBS checked instructors will be on hand for your child's every need throughout the afternoon to ensure your child is happy, safe & having the time of their lives.

Children will need to bring with them the following:

Working bike

Bike & Helmet

Gloves

Packed lunch & plenty of drinks and snacks - it's going to be an action-packed day and we can't emphasise strongly enough how important it will be to have plenty of hi-energy snacks to keep riders well fuelled!

Waterproofs and plenty of warm clothing (we're encouraging all riders to bring a warm jacket and some tracksuit bottoms with them so they stay warm).

Spare innertube/ trail repair kit.