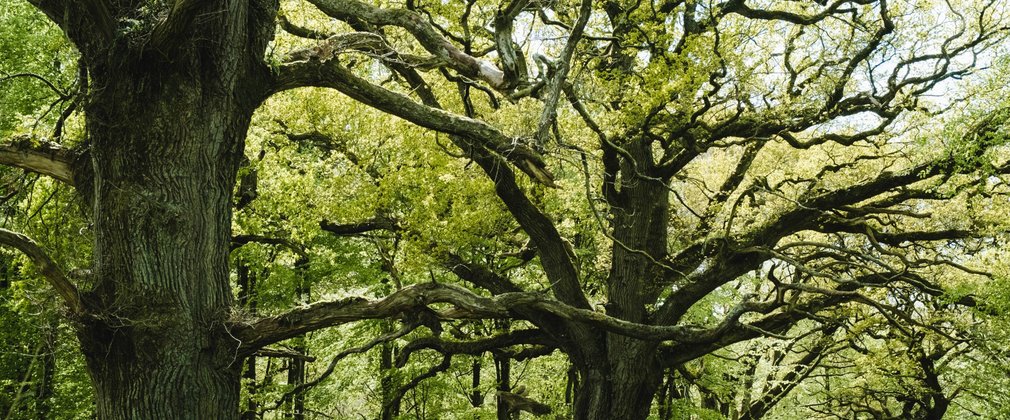 Ancient trees are so interesting!
Many of us love to see old trees full of character, but what actually happens when trees enter their later phases of life? We'll look at their behaviour, the habitats they provide, fungi, how to 'read' a tree, and how to take your interest further.
This event has been supported by Patrick Harding's Legacy. Patrick worked with Forestry England's Sherwood Pines to deliver educational walks and talks for many years. We are very grateful for this kind donation and honoured that we can continue Patrick's legacy and passion by offering engaging learning experiences such as this event, within the forest that he loved so much.
If you have a question about this event, please contact customerrelations@forestryengland.uk
Essential information
Sherwood Pines, Kings Clipstone, Nottingham, NG21 9JL
Duration 10am - 12.30pm
Suitable for participants aged 16 years +
Cost: £13.75 per ticket

In addition to the standard terms and conditions, the following bespoke terms apply:
*Participants aged 16 and 17 years need to be accompanied by a paying adult
*The event room has accessible access with accessible facilities nearby, however participants must be reasonably mobile due to the nature of the event and terrain
*A 50% discount for parking will apply to this event. The event organiser will provide a discount code on the day to use at the parking machines after the event.
*Dogs are not permitted for this event