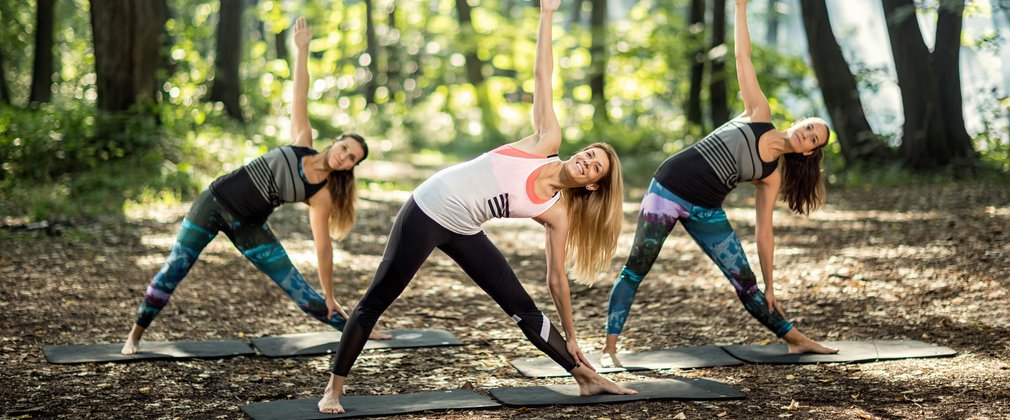 Join us for a rejuvenating Vinyasa yoga experience in the heart of the forest. Immerse yourself in the soothing sounds of nature as you connect mind, body, and soul through a dynamic flow of yoga poses.
Our instructor will guide you through a powerful Vinyasa yoga sequence that will help you build strength, flexibility, and inner peace. This fluid style of yoga emphasizes seamless transitions between poses, creating a graceful and effortless flow of movement.
With only 20 spots available, this intimate event ensures personalized attention from our experienced instructor. Please come dressed appropriately for an outdoor yoga experience, as we will be practicing amidst the stunning beauty of the forest.
Don't miss this opportunity to reconnect with nature and yourself through the practice of Vinyasa yoga.
Essential information
Sherwood Pines, Kings Clipstone, Nottingham, NG21 9JL
Single session: £7 + £1 booking fee
Full course of 8 sessions: £50 + £5 booking fee

Book and pay via Sherwood Pines events page.

Please bring a yoga mat, block and strap.

Vinyasa yoga can be adapted for most levels, however a previous knowledge of yoga is desirable.

A disclaimer form needs to be signed before attending yoga.

*Please be aware that this will be an outside experience so dress appropriately.
*If at any time during the class you feel discomfort or strain, gently come out of the posture.
*You may rest at any time during the class. It is important in yoga that you listen to your body and respect its limits.
*These classes are not suitable if you are pregnant.
*You understand that yoga is not a substitute for any medical attention, diagnosis or treatment.
*You should consult a doctor prior to beginning any activity program, including yoga.
*You recognise that it is your responsibility to notify the teacher of any serious illness or injury before every yoga class.
*You recognise that exercise requires physical exertion and are fully aware of the risks and hazards involved.
*You accept that neither the instructor nor the hosting facility is liable for any injury or damages to person or property resulting from taking this class.
https://www.forestryengland.uk/event-terms