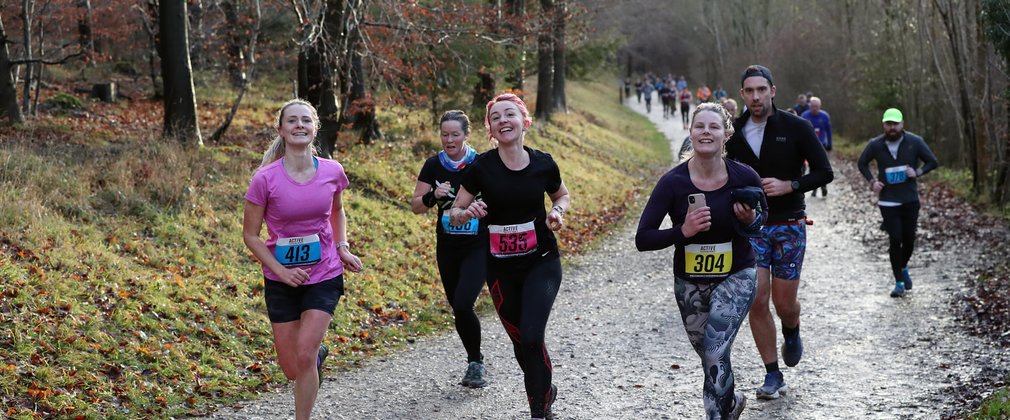 Join us for a wicked trail run in the beautiful Wendover Woods on Sunday 4 December 2022
Delivered in partnership with Active Training World, the run takes place on the firm firecrest trail that winds gently down through the woods before snaking its way back up to the Visitor Hub.
You have a choice of 5, 10, 15, 20km or our new 6hr enduro distance to tackle. All the distances finish near the Visitor Hub where you will collect your well-earned medal, and your supporters can cheer you on.
New for 2022 – Active Training World have introduced a 6hr enduro race. How many 5km laps can you complete in 6hrs? Tackle this as either a solo challenge or a join up with up to 4 fellow runners to run it as a 2, 3 or 4 person relay. In the event of a tie, the time taken to complete the distance achieved will act as the tiebreaker.
Essential information
Wendover Woods, Upper Icknield Way, Aston Clinton, Aylesbury, HP22 5NQ
Booking essential
Parking charges apply

Minimum Age:
Trail Run and Enduro Relay – min age 15 on 18/09/2022
Enduro solo runners – min age 18 on 18/09/2022

Entry Fee: From £15

Event Organiser: Active Training World
Organiser Email: events@activetrainingworld.co.uk