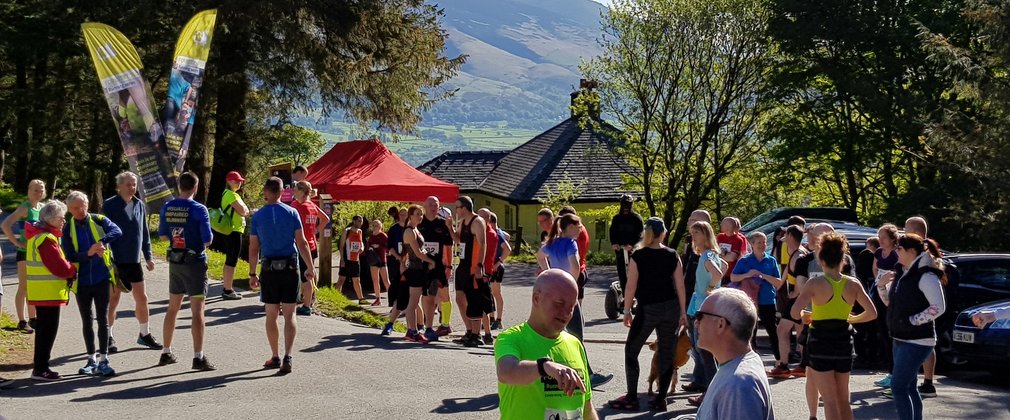 Whinlatter 10k
The beauty and the beast - a beautiful run but with a sting in its tail!
Forestry 100 Running Series - Whinlatter 10k
Celebrate 100 years of forestry with an exhilarating 10k around Whinlatter. 
Whinlatter is England's only true mountain forest and so this 10k event will certainly provide a challenge to all that enter. Expect calf killer climbs followed by long flowing descents which will make you forget you're running on a mountain… until you get to the next hill. Runners can stop and pause at 'Bob's Seat' and rest if they need to whilst taking in the unrivalled views towards Derwentwater, Keswick and the mountain ranges beyond. The route takes you to Seat How – the highest point in the forest where you can get amazing panoramic views of the Lake District – well worth the 10 extra metres to take that view in. You may even catch sight of a red squirrel, roe deer or even an osprey! Once at that point, it's down hill all the way to the finish!
This event is managed in partnership with Nice Work.
Join in the conversation in the run up to the event using #forests100 
More information
Prices:
£20 (£18 UK Athletics Affiliated)
£160 as part of the 10 x 10k Forestry 100 Challenge (£150 UK Athletics Affiliated), tel:0300 068 0400 to book.

Age limit:
Must be aged 15+

Start time:
9:00am (with registration from 8:00am)

Parking:
£2 parking charge.