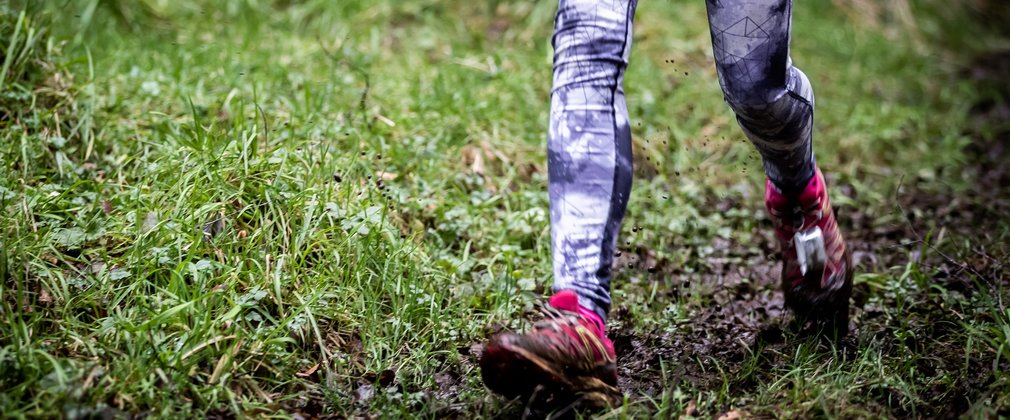 Forestry 100 Running series FAQs
1. Can I enter on the day?
Yes, you will be able to enter on the day (subject to availability). Please make your way to the registration desk to sign up. Online sales and amendments will close at midday on the Friday before the event.
2. How do I know  if I am registered?
When you book online or by phone you will receive a confirmation email and e-ticket attachment. If you have not received this please contact boxoffice@forestryengland.uk
3. Can someone else enter for me or can I enter a group?
Yes, you can enter multiple people when entering online as long as you have all of the required details for all participants.  Due to customer feedback we have now introduced a group offer - buy 10 places for any one 10k event and get the 11th place free (select 11 tickets and the free place will be applied in the basket).
4. Can anyone register for a race?
Our events are designed both for those new to running and experienced athletes.
The 10k race distance has a minimum age limit of 15 years , which is set by UK Athletics. Unfortunately, we are unable to accept any runners under the specified age band.
5. Can I walk the event?
The 10k events are designed for runners but you are able to walk the route when you need to. There will a sweeper following the last runners to ensure the course is clear but there is no cut-off time.
6. How do I register for a race?
You can enter online via forestryengland.uk/run100. The links to each race are available on the individual event pages on this site.
To register for the Forestry 100 Challenge you must call the Forestry Commission box office on 0300 0680 400 to book your ten events.
7. Is car parking included in the ticket price?
Standard parking charges will usually apply, to be paid at the venue. Please see the information on your e-ticket for details of venue parking charges for participants.
8. Can I run with my dog?
This series is in partnership with Nice Work who are affiliated with UK Athletics. UK Athletics' rules prohibit dogs in races and so you are not permitted to run with a dog in this series.
9. Can I run with a buggy? 
Yes, where course and conditions allow. Please check with us beforehand if you would like to run with a buggy and please be respectful of other participants. We ask that all buggy runners start from the rear of the start to help ease congestion.
10. Can I wear headphones whilst running?
Headphones are allowed in our events, as they are taking place 'off-road' on routes closed to traffic. However, you must be able to hear the marshal's instructions and other runners around you.
11. Are there toilets and changing facilities at the events?
All our events will have toilet facilities but not all events will include changing facilities. Please check the individual forest pages and the 'visitor information' section to check on-site facilities.
12. How are the events timed?
All races will be chip timed using the latest timing technology. Our partners Nice Work will manage the timings and results are normally uploaded to the Nice Work website shortly after each event has finished . Your timing chip will be fixed to the reverse of your bib number. Please do not remove the timing chip, pierce it with safety pins or damage it in any way. It is important that your race number is attached to the front of your vest or shirt and not on your back or leg.
13. When will I receive my race pack?
Your race pack (number and timing chip) will be posted out to you no later than 10 days before the event by our partners Nice Work. If you enter within 10 days of the event you will need to collect your race pack at the venue on the day of the event. If you have any queries or have not received your race pack contact boxoffice@forestryengland.uk
14. How do I attach my timing chip and race number?
Your timing chip is incorporated into your race number and should not be removed. Please attach your race number to the front of your running top or vest, securing all four corners. Please don't attach your number to the back of your shirt, or your leg, as it is difficult for marshals to identify you.
15. Have the courses been officially measured as 10k?
All the races are run using forest paths and therefore cannot be officially measured by a UK Course Measurer. They will however, be as close to 10k as GPS devices allow.
16. Are there prizes on offer at the event?
There are prizes for leading runners in the race and winners of each age category. There is a maximum of one prize per person, and the prize giving is normally 45 - 60 mins after the first finisher home. All finishers will be offered a medal.
17. I cannot make the race, can I get a refund or can I transfer my entry to a friend or family member?
Unfortunately, we are unable to offer refunds. You can transfer your place to another person, as long as you inform Forestry Commission Box Office of the change (including full details of the new participant) no later than midday on the Friday before the event. It is your responsibility to pass on your race number if you are giving your place to someone else. It is an extreme safety hazard to run under another person's race number. Any participant found running under another person's number without notifying us will risk disqualification from this and future events.
18. I don't feel well or have an injury, should I run the race?
If you feel unwell or are carrying an injury, we would strongly recommend not running. If you are unsure if you are fit to run, please view the Runner's Medical Resource website.
19. Can my friends and family come and watch?
Yes, everybody is welcome, and you will be advised of the best spots to watch by the marshals. At most sites there are cafes and play facilities for families, we hope you enjoy visiting our forest centres. Please see individual forest pages for more details on facilities and relevant parking charges.
20. Will food and water be available?
Yes, there will be water stations on the route. There will be catering provision at each venue selling food and drink.
21. Can I fundraise for a charity?
You are welcome to fundraise for any registered charity of your choice.
22. Where can I read the full terms and conditions? 
Terms and conditions can be found on the Forestry Commission Box Office pages
23. How can I get in touch?
The Box Office is staffed Monday to Friday 9am - 5pm
Telephone 0300 068 0400
You can also contact us by email at boxoffice@forestryengland.uk
You can write to us at:
Forestry Commission
Keystone Innovation Centre
Croxton Road
Thetford
Norfolk
IP24 1JD